Description
What is Carvedilol used for?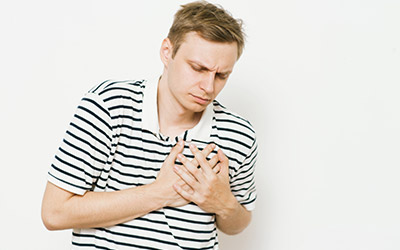 Chemical Name: CARVEDILOL (KAR-ve-dil-ole)
Coreg (Carvedilol)
This particular medicine is known to act as a beta-blocker as it affects the heart and blood circulation through your arteries and veins. This medicine is primarily used to treat heart failure and hypertension, that is, high blood pressure. Moreover, doctors may also give you this medicine if you had a heart attack and your heart is not pumping blood well.
Just ensure that you use this particular medicine as your doctor has prescribed you to take it. This is also because it may be used for other purposes that are not listed or mentioned here. Also available as Carvedilol 25 mg, you can buy Coreg online from Canada Pharmacy.
Directions
You should take Coreg generic as your doctor has prescribed. Also, this medicine works best when you take it with your meals. You can open the capsule and use the powder by sprinkling it on pudding and taking it with it. This removes the bitter taste of the medicine, and also you do not have to swallow the whole capsule. It makes swallowing easier. However, if you take this particular medicine in this way, make sure that you take it right away and you do not leave it for later use.
Moreover, you should take this medicine the same time every day. Do not skip the dose because your condition may become worse. Also, do not suddenly stop using this medicine or your condition may start to get worse. Be sure to contact your doctor before taking any step.
Ingredients
The active ingredient in Coreg is carvedilol.
Cautions
Do not take this medicine if you have:
Asthma
Bronchitis
Emphysema
Liver disease
Serious heart condition
Also, tell your doctor if you have:
Diabetes
Thyroid disorder
Liver disease
Kidney disease
Circulation problem
Allergic history
Other cautions may also exist not mentioned here
Side Effects
As with any other medication, this particular medicine, Coreg, also comes with its share of adverse effects including:
Light-headedness
Shortness of breath
Slow breaths
Rapid weight gain
Numbness
Chest pain
Dry cough
Wheezing
Tightened chest
High blood sugar
Diarrhea
Dry eyes
Tiredness
Other side effects which are not listed here may also be present.
IMPORTANT NOTE: The above information is intended to increase awareness of health information and does not suggest treatment or diagnosis. This information is not a substitute for individual medical attention and should not be construed to indicate that use of the drug is safe, appropriate, or effective for you. See your health care professional for medical advice and treatment.
Product Code : 1428