Description
Information About Differin Cream Use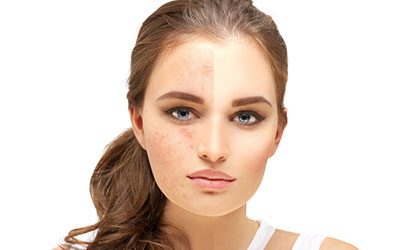 Chemical Name: ADAPALENE (a-DAP-a-leen)
Differin (Adapalene)
Adapalene is the main ingredient that is found in this particular medicine. Adapalene is from the family of medicines that belong to the retinoid class. The medicines that belong to this particular class of medicines are known to have an effect on the growth and development of cells and thus, in turn, decrease swelling and inflammation. The primary aim of Differin gel is to treat acne and pimples. This particular medicine is also known to decrease or lower the level, number, and intensity of acne and pimples that develop. Moreover, this medicine is known to "promptly" heal acne and pimples.
You can purchase Adapalene cream online easily. Buy Differin gel online from Canada Pharmacy to be sure to your getting a genuine product.
Directions
Before applying Differin gel, wash your hands thoroughly and gently clean the area affected by acne. It is preferred that you use a mild or soap-less cleanser. Gently dry. Then take a small amount of Differin gel on your fingertip and apply a thin layer of this medicated gel on to the affected area.
You can follow this routine prior to going to bed. However, it is strictly recommended that you follow your doctor's prescribed instructions about how to use this cream.
Keep in mind that it is for external use only and should not be applied to cut, scraped, sunburnt, or eczema skin.
If you get it in your eyes, wash immediately. Wash your hands thoroughly after applying, so the gel does not get into your mouth or eye.
Ingredients
The active ingredient found in Differin is Adapalene.
Cautions
Inform your doctor of:
Any allergies that you might have with the gel's ingredients or otherwise.
Your medical history.
You should also know the following:
Your skin may become more sensitive to the sun.
Avoid tanning, waxing, hair removal techniques and electrolysis.
Wear covered clothing.
If you have used any product containing Sulphur, tell your doctor and use this gel cautiously.
Cautions not listed may also exist.
Side Effects
The possible side effects are:
Warm/stinging sensation
Skin redness
Dryness
Itching
Mild burning
Scaling
Serious side effects:
Red or irritated skin
Intense burning feeling
Red, watery eyes
Swollen eyelids
Skin discoloration
Rare side effects include:
Rash
Itching
Dizziness
Difficulty breathing
IMPORTANT NOTE: The above information is intended to increase awareness of health information and does not suggest treatment or diagnosis. This information is not a substitute for individual medical attention and should not be construed to indicate that use of the drug is safe, appropriate, or effective for you. See your health care professional for medical advice and treatment.
Product Code : 1472