Description
Minocin Uses: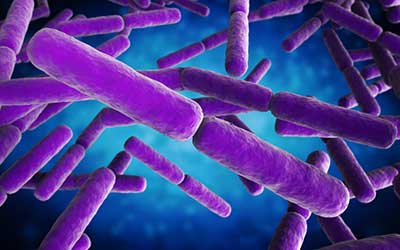 Chemical Name: MINOCYCLINE (mi-noe-SYE-kleen)
Minocin (Minocycline)
Minocin belongs to the type of drugs known as tetracycline antibiotics. Minocin uses include treatment of a large variety of infections. It may even be used to treat severe acne. The medicine works by killing bacteria and preventing it from growing further. Minocycline 100mg can only be used to treat bacterial infection and will not affect viral infections such as cold, flu, etc.
You can go ahead and palce an order for Minocin 100mg from Canada Pharmacy and purchase it at the best rate. Your order will be delievered right to your doorstep without hassle.
Directions
Minocin 100 mg needs to be taken orally with a full glass of water. The usual dosage of the drug is one tablet in every 12 hours. It is important you take it on an empty stomach, at least 1 hour before a meal or 2 to 3 hours after one. In case you experience stomach upsets, you may take it with food or milk, but Minocin tends not to work so well when taken with a meal. Take the medication with correct intervals for best results. Minocin capsules need to be taken as a whole, do not chew, break or bite.
Do not lie down for at least 10 minutes after taking the drug which means avoid using the medication right before bedtime. Avoid using antacids, vitamin supplements, dairy products, and calcium-rich juices along with Minocin as these substances tend to decrease the effectiveness of this drug.
Ingredients
Minocycline 100mg tablets contain hydroxypropyl cellulose (E463), maize starch, magnesium stearate and lactose.
The tablet coating further contains hypromellose (E464), propylene glycol, purified talc, titanium dioxide (E171), sunset yellow (E110), and quinoline yellow (E104).
Cautions
All medications need to be taken by a doctor's recommendation. The following need to be considered when using this medicine.
Avoid missing doses of the medicine as it can reduce effectiveness.
Pregnant women should avoid using Minocin as it may harm the growing baby.
Consult your doctor before using this drug if breastfeeding.
May cause tooth discoloration in children.
Side Effects
Common side effects of Minocin include:
Nausea
Lightheadedness
Vomiting
Lethargy
Diarrhea
Vomiting
May trigger an allergic reaction such as hives, shortness of breath, wheezing, etc.
IMPORTANT NOTE: The above information is intended to increase awareness of health information and does not suggest treatment or diagnosis. This information is not a substitute for individual medical attention and should not be construed to indicate that use of the drug is safe, appropriate, or effective for you. See your health care professional for medical advice and treatment.
Product Code : 1654