Description
Generic Doxycycline Antibiotic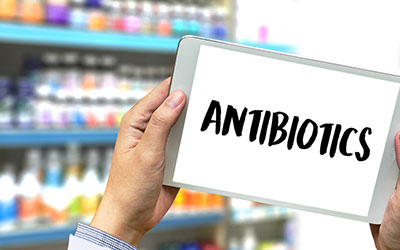 Chemical Name: DOXYCYCLINE (dox-i-SYE-kleen)
Doxycycline Hyclate Generic
Doxycycline belongs to the type of drugs called tetracycline antibiotics. Doxycycline Hyclate is used to treat bacterial infections in many different parts of the body such as to treat pimples and abscesses on the face that is known as adult acne. It may even be used to prevent malaria and treat anthrax infection after possible exposure. The medication works by killing bacteria or preventing their growth. However, this medicine does not affect colds, flu, or other virus infections.
You can get this medicine easily from Canada Pharmacy.
Directions
Take this medication orally, once or twice daily or as directed by your doctor. It is recommended to take the medicine with a glass of water on an empty stomach. Have at least an hour break if you take it before or after a meal.
If you are using the liquid form of this medicine, measure the dose correctly with a measuring spoon or cup. Take the medicine regularly at evenly spaced times. Do not skip any dose or stop using the medication until the entire prescribed amount of medicine is finished.
Ingredients
Each doxycycline hyclate 100mg contains:
Lactose monohydrate
Microcrystalline cellulose
Sodium lauryl sulfate
Sodium chloride
Talc
Anhydrous lactose
Corn starch
Crospovidone
Magnesium stearate,
Cellulosic polymer coating
Cautions
Do not give up medications halfway through. This may make the bacteria resistant to the antibiotic being used that may make it affectless for future use.
Do not take this medicine if you are pregnant as it may harm the growing baby.
Not suitable for use by nursing mothers.
Not to be used by children eight years of age or younger.
May cause permanent tooth discoloration in children.
Do not get any vaccinations while using doxycycline as it may even cause bacterial vaccines not to work well.
Limit exposure in the sun as the drug may make you extra sensitive to it.
Side Effects
Common side effects of doxycycline are as follows. But they are not too serious and go away once the treatment is completed.
Nausea
Vomiting
Diarrhea
Allergic reactions such as hives, trouble breathing, etc.
Loss of appetite
Rash
Serious side effects that need immediate medical attention include:
A Headache
Blurry vision
Abdominal pain
Fever
Severe and bloody diarrhea
IMPORTANT NOTE: The above information is intended to increase awareness of health information and does not suggest treatment or diagnosis. This information is not a substitute for individual medical attention and should not be construed to indicate that use of the drug is safe, appropriate, or effective for you. See your health care professional for medical advice and treatment.
Product Code : 1496