Description
What does Effexor do to you?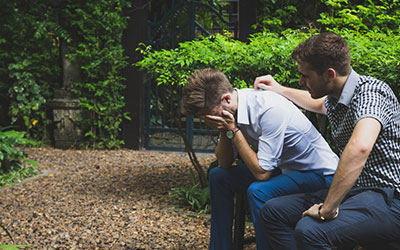 Chemical Name: VENLAFAXINE (VEN-la-fax-een)
Effexor (Venlafaxine)
Effexor generic is a depression medicine used to treat mental and mood problems. It helps improve the mood and provides an instant feeling of well-being.
Venlafaxine is the chemical name for Effexor and is a serotonin-norepinephrine reuptake inhibitor (SNRI). This drug works by helping to restore the balance of natural chemical substance in the brain.
You can easily buy Effexor generic from Canada Pharmacy.
Directions
Effexor generic is to be taken orally and is usually taken 2 or 3 times daily with food; as directed by your physician.
The dosage of this drug depends on the severity of your medical condition and your response to treatment. To reduce the risk of side effects, you may be asked to take this medication at a low dosage and then gradually increase the dose.
To obtain greater benefits, take this medication daily and take it at the same time daily. Do not stop without consulting your doctor.
Some conditions may become worse if you stop taking them and you may experience symptoms such as mood swings, headaches, and tiredness.
Ingredients
The ingredients include Venlafaxine 75 mg, cellulose, ethylcellulose, gelatin, hypromellose, iron oxide, and titanium dioxide.
Cautions
Before using this medication, let your pharmacist or doctor know about any medical history you might have including the things you are allergic to especially venlafaxine.
Tell your doctor about the medical history of the family such as heart diseases or liver problems.
Also, let your doctor know if you have medical conditions such as high blood pressure, high cholesterol, seizure disorder, or thyroid disease.
The drug might cause dizziness so do not drive or take part in any other activity that may require alertness.
Side Effects
Some common side effects of this medication include:
Abnormal dreams
Anxiety or nervousness
Chills
Constipation
Diarrhea
Dizziness
Drowsiness
Dryness of mouth
Heartburn
Increased sweating
Loss of appetite
Nausea
Stuffy or runny nose
Stomach pain or gas
Trembling or shaking
Trouble in sleeping
Unusual tiredness or weakness
Vomiting
Weight loss
This medication may raise your blood pressure so, keep a check of=n your blood pressure regularly.
Keep in mind that your doctor has prescribed you this medication because its benefits to you are greater than the risk of side effects. Many people who use this medication do not have serious side effects.
However, if you undergo any serious side effects such as easy bruising, decreased interest in sex, changes in sexual ability, or muscle cramps then visit your doctor right away.
IMPORTANT NOTE: The above information is intended to increase awareness of health information and does not suggest treatment or diagnosis. This information is not a substitute for individual medical attention and should not be construed to indicate that use of the drug is safe, appropriate, or effective for you. See your health care professional for medical advice and treatment.
Product Code : 1498