Description
Efudex Drug Information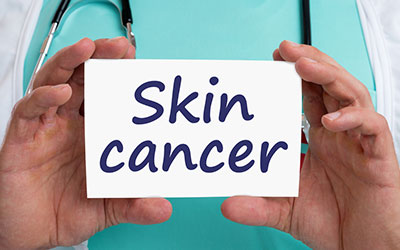 Chemical Name FLUOROURACIL (flure-oh-YOOR-a-sill)
Efudex Cream (Fluorouracil)
Efudex 5 cream is used to treat certain skin problems, including cancer or conditions that could become cancerous if not treated. The Efudex cream is used to treat scaly overgrowths of skin (actinic or solar keratoses). Efudex cream may also be used in the treatment of superficial basal cell carcinoma. It works by interfering with the growth of skin cells. Fluorouracil works by causing the death of cells which grow fast, such as abnormal skin cells.
You can easily buy Efudex online at Canada Pharmacy and have it delivered directly to your doorstep.
Directions
Take Efudex exactly as prescribed by your doctor. To apply, clean the area, rinse well, and dry the area with a towel and wait ten minutes before applying the medication. Wash your hands before and immediately after applying this medication, unless it is being used to treat a hand condition.
Apply Efudex to the affected area with the fingertips or a non-metal applicator, smoothing it gently onto the affected skin. Use enough to cover the entire area with a thin film.
The Efudex cream should not be applied on the eyelids or in the eyes, nose, or mouth. Use caution when applying fluorouracil 5 cream around the eyes, nose, or mouth.
Do not cover the area after applying the fluorouracil 5 cream.
Ingredients
It includes:
5% fluorouracil in a vanishing cream base consisting of white petrolatum
Stearyl alcohol
Propylene glycol
Polysorbate 60
Parabens(methyl and propyl)
Purified water
Cautions
Tell your doctor if you:
Have ever had an allergic reaction to another form of fluorouracil topical.
Have dihydropyrimidine dehydrogenase (DPD) enzyme deficiency
Miscarriage and birth defects have been reported when Efudex was applied to mucous membrane areas by pregnant women. Do not use without first talking to your doctor if you are breast-feeding a baby.
Do not use fluorouracil topical on skin that is irritated, peeling, or infected or on open wounds.
Side Effects
It may cause skin irritation, dryness, scaling or peeling (exfoliation), rash and eye irritation.
Stop using Efudex and seek emergency medical attention if you experience an allergic reaction like shortness of breath; closing of your throat; swelling of your lips, face, or tongue; or hives).
IMPORTANT NOTE: The above information is intended to increase awareness of health information and does not suggest treatment or diagnosis. This information is not a substitute for individual medical attention and should not be construed to indicate that use of the drug is safe, appropriate, or effective for you. See your health care professional for medical advice and treatment.
Product Code : 1500