Description
Informatuion About Femara Medication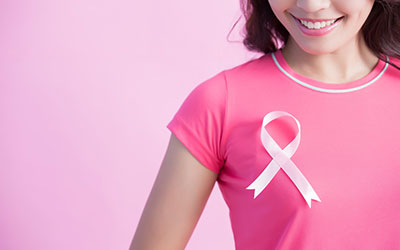 Certain types of breast cancer need estrogen, a female hormone, to spread and grow. Femara medication is a kind of hormone therapy that decreases the number of estrogen levels in postmenopausal women. This slows down the growth of particular breast tumors. It is often prescribed for women who have been using tamoxifen for 5 years.
Letrozole is characterized by aromatase inhibitors. Use of this medicine results in the production of more hormones that are needed to stimulate the ovaries. This medicine is not only effective in treating breast cancer doctors also recommend letrozole for fertility.
You can buy letrozole 2.5 from Canada Pharmacy at the best possible rate with compromising quality.
Directions
Femara medication is used as a first-line treatment for advanced breast cancer. Doctors usually recommend letrozole 2.5 mg daily. The dosage may depend on many factors such as body weight if you are taking any other medication and your medical condition. Follow the directions of your doctor carefully and do not exceed the stated dosage.
You can take this medicine even on an empty stomach. Since this medicine could be absorbed through lungs and skin, it is better that pregnant women should not come into contact with it.
Ingredients
The active ingredient in Femara is letrozole.
Cautions
Do not take this medicine if you are allergic to letrozole or if you have not completely gone through menopause. Before starting the treatment tell your doctor if you suffer from high cholesterol, liver disease, or osteoporosis. It can be dangerous for women who are pregnant as it can cause birth defects and could harm your unborn baby. Avoid driving after taking this medicine as it may impair your thinking or reactions.
While undergoing the Femara treatment, you may require regular blood tests to find out if this treatment is effective for you or not. Also get your bone mineral density checked regularly.
Side Effects
Femara medication has the following side effects:
Hair loss
Nausea
Tiredness
Hot flashes
Joint or muscle pain
Unusual sweating
Weight gain
Diarrhea
Weakness
Headache
Drowsiness, dizziness, trouble in sleeping
Pain in arms and shoulders
Constipation
Numbness or stiffness in your fingers or hands
IMPORTANT NOTE: The above information is intended to increase awareness of health information and does not suggest treatment or diagnosis. This information is not a substitute for individual medical attention and should not be construed to indicate that use of the drug is safe, appropriate, or effective for you. See your health care professional for medical advice and treatment.
Product Code : 1520