Description
Flovent Diskus Uses and Indications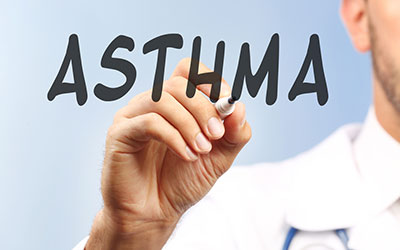 Chemical Name FLUTICASONE (floo-TIK-a-sone)pEach device has 60 doses.
Flovent Diskus (Fluticasone)
Fluvent Diskus contains Fluticasone. Fluticasone belongs to a type of drugs known as corticosteroids.
Fluticasone
 is used to control and reduce symptoms such as 
wheezing
 and shortness of breath that are caused by 
asthma
. It carries out its function by reducing swelling and
inflammation
of the airways in the 
lungs
. This helps make breathing easier. With controlled
symptoms of asthma
, you can carry out normal activities of the day without having any time lost during school or work.
You can use a Fluvent Diskus coupon to buy it from Canada Pharmacy and getting yourself high-quality medicines at low rates.
Directions
To take this medicine, you need to hold the inhaler in a level, flat position. Inhale this medication by mouth. The usual dose is twice a day that is in the morning and evening. It is necessary that you ensure to inhale each dose deeply to get the right amount of drug into the lungs. You may or may not taste the drug when inhaling. Either is okay. You should not breathe back out into the inhaler device.

If two inhalations are prescribed by your doctor, wait at least one minute between each of them. If you are using other inhalers as well, wait at least for a minute between the use of each medication. Ensure that you use this drug at the end.
Ingredients
Flovent Diskus comes in an orange plastic inhaler containing a foil blister strip. Each blister on this strip contains a white powder mix of micronized fluticasone propionate in 12.5 mg of formulation containing lactose monohydrate.

There are three types available, i.e., Fluticasone 50 mcg, Fluticasone 100 mcg, and Fluticasone 250 mcg.
Cautions
Cautions you should know about are:
Gargle and rinse mouth after each use to avoid yeast and fungal infections in mouth and throat.
Do not swallow the rinse water.
It is not effective in relieving asthma attacks.
An asthma patient should always have a quick-relief inhaler on hand in case of emergency.
Not suitable for use by pregnant women.
Breastfeeding females should avoid using this drug.
Side Effects
Possible side effects of this drug are:
A headache
Throat irritation
Hoarseness
A runny nose
Diarrhea
Lethargy
Flu-like symptoms
IMPORTANT NOTE: The above information is intended to increase awareness of health information and does not suggest treatment or diagnosis. This information is not a substitute for individual medical attention and should not be construed to indicate that use of the drug is safe, appropriate, or effective for you. See your health care professional for medical advice and treatment.
Product Code : 1529