Description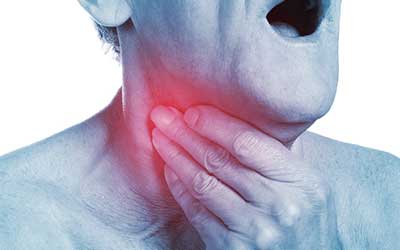 Serevent Diskus (Salmeterol) is a medication prescribed to treat asthma, chronic obstructive pulmonary disease (COPD), or exercise-induced bronchospasm.
Serevent Diskus contains the medication salmeterol, which is a long-acting beta-agonist (LABA). The medication comes in a dry powder inside capsules made for inhalation. The inhaler device has a mechanism to puncture each capsule to prepare the powder for inhalation.
People with diseases of the airway have trouble breathing because the muscles in the lung may contract (tighten) more often or more tightly than needed. This contraction makes the airways smaller. Serevent Diskus works by binding to beta-2 receptors on the surface of lung muscle cells. By attaching to these receptors, Serevent Diskus relaxed the muscles, making it easier to breathe.
Directions
Once you are prescribed and buy Serevent Diskus, then inhale the contents of 1 capsule twice daily.
How to use Serevent Diskus: Do not exhale into the device, as it may blow out the contents of the capsule. Use the Serevent Diskus in a level and flat position. Inhale quickly and deeply and hold the breath for 10 seconds or if it is comfortable.
Ingredients
The active ingredient in Serevent Diskus is salmeterol.
Cautions
Serevent Diskus and other LABA medications may increase the risk of asthma-related death when used alone to treat asthma. When treating asthma, LABA should be combined with an inhaled corticosteroid (ICS).
Serevent Diskus is not a rescue inhaler and should not be used for acute bronchospasm. If you are having trouble breathing from bronchospasm, do not use Serevent Diskus for rescue, and use a rescue inhaler like albuterol instead.
Some people have reported symptoms in their upper airway like a spasm, swelling, and choking when using Serevent Diskus.
Side Effects
Some common side effects of Serevent Diskus may include:
Dizziness
Edema
Fever
Headache
Hyperglycemia
Hypertension
Influenza
Muscle cramps
Paresthesia
Rash
Rhinitis
Sinus congestion

Not everyone experiences side effects while taking Serevent Diskus, but these are some of the most common. Speak with your doctor or pharmacist for a full list of side effects that are most likely to affect you.
References
Serevent [package insert]. Research Triangle Park, NC: GlaxoSmithKline; 2006
IMPORTANT NOTE: The above information is intended to increase awareness of health information and does not suggest treatment or diagnosis. This information is not a substitute for individual medical attention and should not be construed to indicate that use of the drug is safe, appropriate, or effective for you. See your health care professional for medical advice and treatment.
Product Code : 1796