Description
What is Hiprex?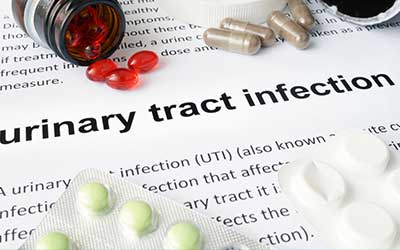 Hiprex (Methenamine)
Hiprex medication is used to lessen the growth of drug-resistant bacteria and preserve the effectiveness of Hiprex Methenamine 1g tablets and other antibacterial medicines. Methenamine belongs to a group of medicine called an antibiotic. It is used to cure and avert urinary tract infections. Hiprex medication should only be used to prevent or treat infections that are confirmed or suspected to be produced by bacteria.
Methenamine functions by killing bacteria present in the urinary tract. Hiprex medication also makes urine acidic and then turns Methenamine into formaldehyde to destroy the bacteria. You may buy Hiprex (Methenamine) from the official website of Canada Pharmacy if you suffer from:
UTI (Urinary Tract Infection)
Not any other bacterial issue
Directions
Take Hiprex medication as instructed by your doctor. Also, read the prescription label for further guidance. Dosage will depend on your medical situation and your response to the medicine. Methenamine 1 g works best if your urine is highly acidic.

Your doctor will test the pH level of your urine and accordingly recommend methods to surge urine acidity such as:
Taking vitamin C
Drinking cranberry juice
Restraining foods that cut the acidity
Increase alkalinity products
Take 1 tablet of Methenamine 1g twice every day via the mouth (preferably morning and night) for pediatric patients and adults. For the best results, you may take this medicine at the same time every day.
Ingredients
Hiprex tablet contains:

Active Ingredients:
Inactive Ingredients:
FD&C Yellow No. 5
Magnesium Stearate
Povidone
Saccharin Sodium
Cautions
Before starting Hiprex medication, check with your doctor if you have any kidney related problems and are taking medications that might lower acidity in your urine or any other medicines for any other medical issues. If you detect any of the adverse reactions cited above, you may seek instant medical help. If you are pregnant or a nursing mother or are planning to get pregnant, ask your specialist or doctor for guidance before taking Methenamine 1g.

This medicine is not for people:
Under 6 years of age
With intense dehydration
With severe kidney issues
With gout
With decreased liver activity
With high levels of acid in the blood
Side Effects
There are a few adverse reactions that might occur with the usage of Hiprex medication including:
Loss of appetite
Nausea
Upset stomach and pains
Dysuria
Rashes
Vomiting
Painful or frequent urination
Mouth sores
Headache
Muscle cramps
Pain in ears
Swollen arms and legs
IMPORTANT NOTE: The above information is intended to increase awareness of health information and does not suggest treatment or diagnosis. This information is not a substitute for individual medical attention and should not be construed to indicate that use of the drug is safe, appropriate, or effective for you. See your health care professional for medical advice and treatment.
Product Code : 392