Description
Hytrin indications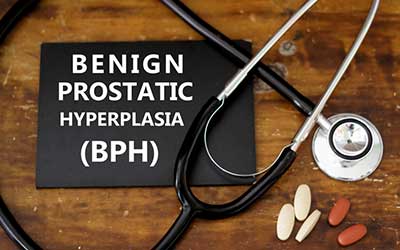 Chemical Name: TERAZOSIN (ter-AY-zoe-sin)


Hytrin (Terazosin)

Hytrin medication is used to treat symptoms of an enlarged prostate which is called benign prostatic hyperplasia-BPH. Terazosin 2 mg is used alone as well as with other drugs for treating hypertension (high blood pressure). It helps in lowering the high blood pressure and prevents strokes, heart attacks and even prevents kidney problems.

Terazosin works by relaxing the blood vessels allowing the blood to flow more easily. Hytrin medication also known as Terazosin works to treat BPH in men. This does not shrink the prostate but relaxes the muscles in the prostate and part of the bladder.

Terazosin 2 mg helps relieve symptoms of BPH which include difficulty in urinating, weak stream and the urge to urinate.

Each tablet of Hytrin medication contains Terazosin 2mg. You can purchase this medicine from Canada Pharmacy.
Directions
Hytrin medication is taken by mouth (orally) with or without food or as directed by your physician. It can usually be taken once daily before bedtime. For the first time, do not take Terazosin more than 2mg as Terazosin may cause a sudden drop in your blood pressure leading to dizziness and fainting.

The risk of dizziness and fainting is higher when it's your first time; which is why it is better to take your first dose of Hytrin medication at bedtime.
Ingredients
The ingredients in Hytrin are:
Cornstarch
Lactose monohydrate
Magnesium stearate
Povidone
Talc
Cautions
Before taking Terazosin 2mg, let your doctor know if you have any serious allergies. Let your doctor know about your medical history especially low blood pressure, eye problems, and fainting.

This drug may make you dizzy, so avoid any activity that requires your undivided attention. Avoid driving for at least 12 hours after you take your first dose of Hytrin medication.

If you are going through a surgery, let your doctor know that you are using this medication.
Side Effects
Keep in mind that you have been prescribed this medication as the doctor judged that this medication has more benefits than risk. Many people who use Hytrin medication do not undergo any serious side effects, but there are some common side effects experienced with this medication.

Some side effects include:
Dizziness
Lightheadedness
Tiredness
Nausea
Drowsiness
Blurred vision
Headache
Stuffy nose
Some serious side effects include:
Fainting
Fast and irregular beating of the heart
Burning of hand and feet
Sexual function problems
Swelling of hands and feet
Unexpected weight gain
IMPORTANT NOTE: The above information is intended to increase awareness of health information and does not suggest treatment or diagnosis. This information is not a substitute for individual medical attention and should not be construed to indicate that use of the drug is safe, appropriate, or effective for you. See your health care professional for medical advice and treatment.
Product Code : 1563