Description
Use Of Keppra XR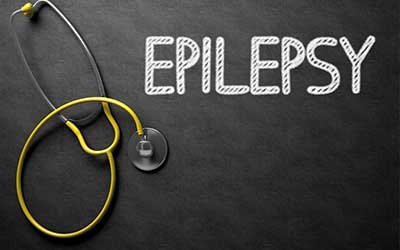 Keppra XR (Levetiracetam XR)
Keppra XR (Levetiracetam XR) is a drug used to treat epilepsy. The medicine cannot cure epilepsy but can control seizures as long you use it.
You can purchase Keppra XR and Keppra XR generic online from Canada Pharmacy.
Directions
Keppra XR (Levetiracetam XR) should be used on the recommendation of your health professional.

The dosage of Keppra XR 500mg depends on the age and health condition of the patient. This medicine is administered orally. Before using this medicine, you should read and follow the instructions as mentioned. Take medicine with food if it's causing a disturbance in your stomach.

Take the medicine at the same time, each day. Ingest the whole medicine, avoid chewing it. Don't break the tablet. If you accidentally miss the dose, take it as soon as you remember it. Don't mix the dose with the other one. Avoid taking 2 doses at the same time. Keep using the medicine as prescribed by the doctor. For effective results, use the medicine as directed.
Ingredients
Keppra XR pills consist of levetiracetam.

Inactive ingredients include:
Colloidal anhydrous silica
Hypromellose
Magnesium stearate
Polyethylene glycol 6000
Polyvinyl alcohol-partially hydrolyzed
Titanium dioxide (E171)
Macrogol/PEG3350
Talc
The imprinting ink is composed of:
Shellac
FD&C Red #40
N-butyl alcohol
Propylene glycol
Titanium dioxide
Ethanol
Methanol
Cautions
At the start of the month, the checkup and dose adjustment are very important.
Visit your doctor regularly. It will help him or her to check the current status of the action of the drug.
Don't forget to mention the usage of Keppra XR while getting treatment with other doctors and dentist.
Keppra XR can alter the findings of some medical tests.
Side Effects
All drugs cause some side effects. However, some cause minor and some cause major side effects.

Patients using Keppra XR mostly complained of having:
Diarrhoea
Dizziness
Feeling sleepy
Stuffy nose
Nose and throat irritation
Belly pain
Not able to sleep
Feeling tired or weak
A headache
Upset stomach or throwing up
Not hungry
If you happen to experience any of the following symptoms visit your doctor as soon as you can.
Allergic reactions
Fainting
Dizziness
A migraine
Tiredness
Stevens-Johnson syndrome/toxic epidermal necrolysis
Panic attacks
Depression
Bruising or bleeding
This is not a complete record of side effects. If you notice any other side effect, contact your health professional.
IMPORTANT NOTE: The above information is intended to increase awareness of health information and does not suggest treatment or diagnosis. This information is not a substitute for individual medical attention and should not be construed to indicate that use of the drug is safe, appropriate, or effective for you. See your health care professional for medical advice and treatment.
Product Code : 11430