Description
Lescol XL uses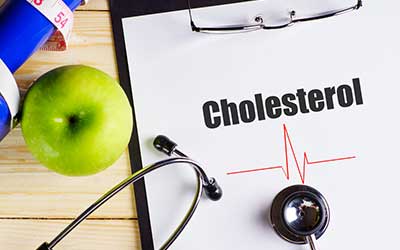 Lescol XL (Fluvastatin)
Lescol XL (Fluvastatin) belongs to the family of statins which is used for the treatment of high cholesterol levels.
Lescol tablets initiate its working by blocking the enzyme in the liver which is a source of making cholesterol. This enzyme is known as hydroxy-methyl glutaryl-coenzyme A reductase (HMG-CoA reductase). Statins such as Lescol XL stop the production of this enzyme. Lescol XL is also referred to as an HMG-CoA reductase inhibitor.
You can purchase Lescol 80 mg easily from Canada Pharmacy.
Directions
Lescol XL should be used as prescribed by your healthcare practitioner. Usually fluvastatin 80mg is prescribed once every night at bedtime for the duration deemed sufficient by your practitioner.

If you accidentally miss the dose, take it as soon as you remember it. Don't mix the dose with the other one. Avoid taking 2 doses at the same time. The dosage of the drug depends on the health condition and sensitivity of the patient. This medicine is administered orally.
Ingredients
The active ingredient is Fluvastatin sodium. Inactive ingredients are:
Calcium carbonate
Gelatin
Magnesium stearate
Microcrystalline cellulose
Pregelatinized starch (corn)
Red iron oxide
Sodium bicarbonate
Talc
Titanium dioxide
Yellow iron oxide
Capsules may also include:
Benzyl alcohol
Black iron oxide
Butylparaben
Carboxymethylcellulose sodium
Edetate calcium disodium
Methylparaben
Propylparaben
Silicon dioxide
Sodium lauryl sulfate
Sodium propionate
Inactive Ingredients in extended-release tablets:
Microcrystalline cellulose
Hydroxypropyl cellulose
Hydroxypropyl methylcellulose
Potassium bicarbonate
Povidone, magnesium stearate
Yellow iron oxide
Titanium dioxide
Polyethylene glycol 8000
Cautions
Before using Lescol XL, don't forget to tell your health practitioner if you are allergic to any of the ingredients present in the product.

Visit your doctor on time so he can check if the medicine is working properly or not.
Side Effects
Common side effects associated with using Lescol XL are:
Stomach upset
Headache
Abdominal pain
Diarrhoea
Muscle pain
Fatigue
Insomnia
Nausea
Sinusitis
Bronchitis
Urinary tract infection (UTI)
Elevated liver enzymes
Less common side effects associated with using Lescol XL may include:
Rash
Back pain
Arthralgia
Myopathy
Rhabdomyolysis
Rupture of tendon
Pharyngitis
Rhinitis
Cough
Constipation
Pancreatitis
Dizziness
Minor side effects include:
Constipation
Diarrhoea
Fatigue
Gas
Heartburn
Headache
Insomnia
Joint pains
Major side effects include:
Abdominal pain or cramps
Blurred vision
Dizziness
Easy bruising or bleeding
Itching
Muscle pain or cramps
Rash
Yellowing of the skin or eyes
IMPORTANT NOTE: The above information is intended to increase awareness of health information and does not suggest treatment or diagnosis. This information is not a substitute for individual medical attention and should not be construed to indicate that use of the drug is safe, appropriate, or effective for you. See your health care professional for medical advice and treatment.
Product Code : 5473