Description
Levora Birth Control Medicine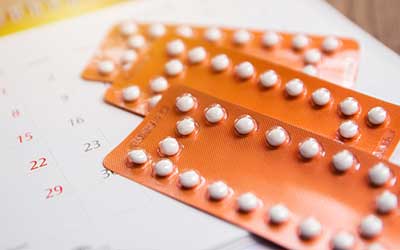 Chemical Name LEVONORGESTREL (LEE-voe-nor-jess-trel) and ETHINYL ESTRADIOL (ETH-in-il ess-tra-DYE-ole).
LEVORA (GENERIC FOR NORDETTE)
Levora is a generic name of ethinyl estradiol and levonorgestrel.
Levonorgestrel is an oral contraceptive. It amalgamates two kinds of female hormones, an estrogen and a progestin. They are used to hinder ovulation and pregnancy. Oral contraceptives are also identified as the pill, OCs, BCs, BC tablets, or birth control pills. It works by stopping a woman's egg from fully progressing each month. Oral contraceptives have other effects that help stop a pregnancy from happening; this is the key action.
You can buy Levora birth control form Canada Pharmacy at the lowest cost available and the assurance of the best quality.
Directions
Take this drug with food to help avert nausea that might occur in the first few weeks. When you start to use oral contraceptives, your body will need at least 7 days to adjust before working on stopping pregnancy. You will require using further methods of birth control for at least 7 days.

Try to take the pills no more than 24 hours apart to reduce the risk of side effects and to avoid pregnancy. Since one of the most important factors in the appropriate use of it is taking every dose precisely on schedule, you should never let your tablet stock run out.

The prescribed amount will be different for different patients. Follow your doctor or directions on the label.
Ingredients
The inactive peach tablets in the 28-day schedule of Levora 0.15/30 contain the subsequent ingredients:
FD & C Yellow No. 6 Lake
Lactose Anhydrous
Lactose Monohydrate
Magnesium Stearate
Microcrystalline Cellulose
Cautions
You should not take birth control pills if you have:
Unprocessed or uncontrolled high blood pressure
Heart disease
A blood-clotting condition or circulation problems
Problems with your eyes, kidneys or circulation triggered by diabetes
Liver disease or liver cancer
Severe migraine headaches
If you smoke and are over 35 years old
Side Effects
Taking this drug can elevate your risk of:
Blood clots
Stroke or heart attack
You are even at additional risk if you have high blood pressure, diabetes, high cholesterol, or if you are overweight. Your possibility of stroke or blood clot is highest during your first year of taking birth control pills. Your risk is also high when you restart this medicine after not taking it for 4 weeks or longer.
IMPORTANT NOTE: The above information is intended to increase awareness of health information and does not suggest treatment or diagnosis. This information is not a substitute for individual medical attention and should not be construed to indicate that use of the drug is safe, appropriate, or effective for you. See your health care professional for medical advice and treatment.
Product Code : 1655