Description
Ortho Novum 777 Birth Control Pills Uses: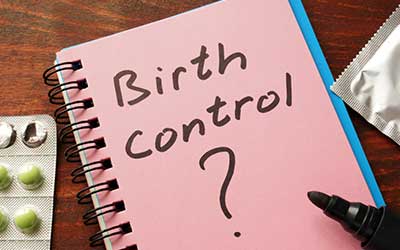 Chemical Name: NORETHINDRONE (nor-eth-IN-drone) and ETHINYL ESTRADIOL (ETH-in-il ess-tra-DYE-ole)
Ortho Novum 777 Birth Control
Ortho Novum 777 is a combination hormone medicine which is used for the prevention of pregnancy. It consists of 2 hormones; estrogen and progestin. It functions by averting the discharge of an egg from the ovary (ovulation) during the menstrual cycle.
Other than the prevention of unwanted pregnancy, Ortho Novum birth control pills can:
Make your periods more steady and regular
Lessen painful periods
Lessen blood loss in periods
Lower the danger of ovarian cysts
Treat acne
Ortho Novum 777 birth control does not cure or prevent sexually transmitted diseases (such as gonorrhea, HIV, and chlamydia).
You can purchase Ortho Novum birth control pills from Canada Pharmacy.
Directions
Use Ortho Novum birth control pills exactly as your doctor has recommended it. Read the information leaflet in the package for further guidance. Do not exceed or decrease your dose without your doctor's approval.
Take the capsule orally, once every day. Take your birth control pill at the same time daily (24 hours apart). It is recommended to take this medicine at bedtime or with your evening meal/dinner.
You must not skip doses as it may increase your chances of getting pregnant. If you have diarrhea or vomiting, you must use a backup contraceptive method (such as condoms) as diarrhea and vomiting do not let the birth control pill to do its job.
Ingredients
Each pill of Ortho Novum 777 consists of the active ingredients:
Norethindrone
Ethinyl estradiol
Inactive ingredients are:
Lactose, unspecified form
Magnesium stearate
Starch, corn
Cautions
Before taking Ortho Novum 777 pills, check with your doctor first. Do not take this medicine if you have or are:
Diabetes
High cholesterol
High blood pressure
Overweight
Smoking cigarettes or cigars.
Above the age of 35 years
Recently gave birth to a baby
Pregnant
Missed periods 2 times consecutively
Circulation issues
Liver problems
Cancer
If you consume medicines for hepatitis C
Jaundice
Side Effects
Some people may experience side effects and some may not. However, the adverse reactions of Ortho Novum birth control pills are:
Numbness or faintness
Impaired speech
Headaches
Blurred vision
No balance
Strokes
Blood clots
Difficulty in breathing
Chest pains
Pain in legs
Throwing up blood
Nausea
Sweating
Stomach pain
Jaundice
Loss of hunger
Hypertension
Swollen hands and feet
Depression
Sleep issues
Tender breasts
Pounding in ears and necks
Pain in shoulders and jaw
IMPORTANT NOTE: The above information is intended to increase awareness of health information and does not suggest treatment or diagnosis. This information is not a substitute for individual medical attention and should not be construed to indicate that use of the drug is safe, appropriate, or effective for you. See your health care professional for medical advice and treatment.
Product Code : 1701