Description
Lopid Gemfibrozil Medication Uses: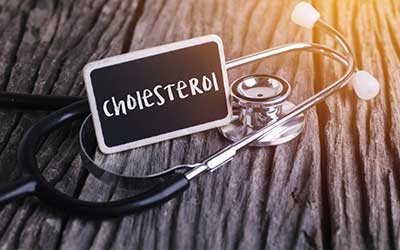 Chemical Name: GEMFIBROZIL (gem-FI-broe-zil)
Lopid (Gemfibrozil)
Lopid diminishes cholesterol and triglycerides (unsaturated fats) in the blood. Elevated amounts of these sorts of fat in the blood are related with an expanded danger of atherosclerosis (stopped up supply routes).
Lopid is utilized to treat elevated cholesterol and triglyceride levels in individuals with pancreatitis.
Lopid is additionally used to bring down the chances of stroke, heart assault, or other heart confusions in individuals with elevated cholesterol and triglycerides who have not been helped by other treatment techniques.
Gemfibrozil is in a class of lipid handling prescription drugs, which are referred to as fibrates. It works by decreasing the formation of triglycerides inside the liver.
You can easily purchase both the doses of the medicine; lopid 300 mg and lopid 600 mg from Canada Pharmacy.
Directions
Lopid is to be taken orally. The usual recommended dosage is two tablets a day.
Take the pill at the same time of the day, 30 minutes before morning and evening meals.
Ingredients
Lopid 300 mg comes in red and white capsules. Each tablet contains 300 mg of the dynamic fixing gemfibrozil and the dormant fixings: polysorbate 80, maize starch, gelatin and the colourings. They are accessible in packs of 112.
Lopid 600 mg comes in white, film-coated, oval tablets. Every tablet contains gemfibrozil 600 mg and the inactive ingredients:
Polysorbate 80
Maize starch
Silicon dioxide
Hydroxypropyl cellulose
Calcium stearate
Microcrystalline cellulose
Methyl hydroxypropyl cellulose
Propylene glycol
Carnauba wax
They are accessible in packs of 56.
Cautions
Consult your healthcare professional before using Lopid if you have:
Gallbladder problems
Kidney disease
Liver disease
Diabetes
Heart problems
Also, ask your doctor for continuing the use of this medicine if:
You are pregnant or planning to be
You are breastfeeding
You drink alcohol
Side Effects
Lopid may cause some side effects. Go to your doctor if you experience any of these:
Extreme pain in stomach (especially after meals)
Jaundice
Blurred vision, eye pain
Pain or burning while urinating
Muscle pain, tenderness, or weakness, unusual tiredness, and dark colored urine
Pale skin, unusual bleeding, shortness of breath
Rapid heart rate
Less serious side effects may include:
Upset stomach
Stomach pain, nausea, vomiting, diarrhea
Headache or dizziness
Joint or muscle torment
Numbness or tingly feeling
Cold indications such as stuffy nose, sneezing, sore throat.
IMPORTANT NOTE: The above information is intended to increase awareness of health information and does not suggest treatment or diagnosis. This information is not a substitute for individual medical attention and should not be construed to indicate that use of the drug is safe, appropriate, or effective for you. See your health care professional for medical advice and treatment.
Product Code : 1611