Description
Lotensin Uses and Indications: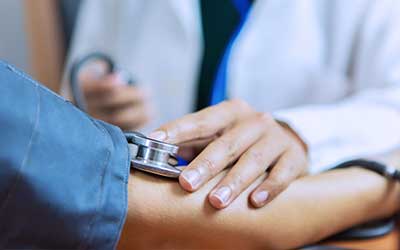 Chemical Name: BENAZEPRIL (ben-AY-ze-pril)
Lotensin (Benazepril HCL)
This remedy is a combination of two pills; an ACE inhibitor (benazepril) and a water pill (hydrochlorothiazide)/diuretic. It is used to treat high blood pressure. Benazepril works by relaxing the blood vessels, causing them to widen. The hydrochlorothiazide (diuretic) increases the amount of urine you pass, consequently decreasing extra water and salts in your body. Reducing excessive blood stress prevents strokes, coronary heart assaults, and kidney troubles.
You can purchase Lotensin generic from Canada Pharmacy.
It is available in 3 dosages:
Benazepril HCL 5 mg
Benazepril 20 mg
Benazepril 40 mg
Directions
Take this remedy orally, preferably in the afternoon, or as directed by your doctor. You may take this drug with or without food. Use this remedy frequently in an effort to get the most benefit from it. Try to use it at the same time every day.
Drink sufficient fluids to prevent being dehydrated. If you are on restricted fluid intake, seek advice from your doctor and ask for additional instructions.
When using the medicine in a syrup form, shake the bottle well before taking each dose. Make sure to use a measuring spoon so that you get the exact dose.
Ingredients
The primary ingredient of benazepril is a non-sulfhydryl angiotensin-converting enzyme inhibitor.
The inactive ingredients are a mixture of:
Silica
Crospovidone
Modify cathartic
Crystalline polyose
Polysorbate eighty
Hypromellose
Iron oxides
Lactose
Metallic element stearate
Antifreeze
Starch
Talc
Titania
Cautions
To ensure benazepril is safe for you, tell your doctor if you have:
Kidney disorder
Liver ailment
Diabetes
Heart sickness or congestive coronary heart failure
Also, inform the doctor if:
You are pregnant
You are breastfeeding
Side Effects
The side effects of Lotensin are as follows:
A light-headed feeling, little or no urinating
Sudden weight increase
Fever, flu signs
Pale or yellowed skin, dark coloured urine
Smooth bruising, uncommon bleeding, jaundice (yellowing of the pores and skin or eyes)
High potassium levels
Intense pores and skin response; fever, sore throat
Swelling of face or tongue, burning on eyes, pores and skin ache
Common side effects may also include:
Cough
Headache
Dizziness, drowsiness, tired feeling
Tension, sleep issues
Nausea, vomiting, constipation
Moderate skin itching or rash
IMPORTANT NOTE: The above information is intended to increase awareness of health information and does not suggest treatment or diagnosis. This information is not a substitute for individual medical attention and should not be construed to indicate that use of the drug is safe, appropriate, or effective for you. See your health care professional for medical advice and treatment.
Product Code : 1617