Description
Mestinon drug interactions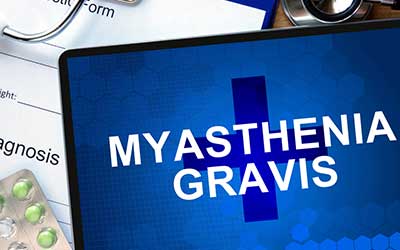 Chemical Name: PYRIDOSTIGMINE (peer-id-oh-STIG-meen)
Mestinon (Pyridostigmine) is a drug which is used for the treatment of myasthenia gravis which is a muscle disease. It works by blocking the breakdown of certain natural substances like acetylcholine which are required for normal muscular function.
You can buy Mestinon online from Canada Pharmacy.
Directions
Mestinon for myasthenia gravis should be used on the recommendation of your health professional. The dosage of the drug depends on the age and health condition of the patient. This medicine is administered orally.
Ingest the whole medicine, avoid chewing it. Don't break the tablet. For the most effective results, use the medicine accurately. If you accidentally miss the dose take it as soon as you remember it. Don't mix the dose with the other one. Avoid taking 2 doses at the same time. Take the medicine at the same time, each day.
Keep using the medicine as prescribed by the doctor.
Ingredients
Active ingredient:
Other Ingredients:
Lactose
Starch
Precipitated Silica
Talc
Magnesium Stearate
Purified Water
Cautions
Avoid using the medicine if you have asthma, epilepsy, Parkinson's disease, or peptic ulcer.
People who have recently had a heart attack should not use it
People with a slow heart rate (bradycardia) should consult their doctor before starting this medicine.
Avoid using this medicine if you have low blood pressure (hypotension).
People with a physical blockage in the gut (intestinal obstruction) should not use this medicine.
People with a physical blockage in the urinary tract (urethral obstruction) should completely avoid the usage.
Tell your doctor if you are allergic to any of the ingredients present in the medicine
Since there can be dangerous Mestinon drug interactions, it is important to inform your doctor about all the medicines you are using.
Side Effects
All drugs cause some side effects. However, some cause minor and some cause major side effects.
Patients using Mestinon mostly complained of having:
Nausea and vomiting
Diarrhea
Stomach cramps or pains
Increased saliva
Chest congestions
Low blood pressure
Skin rash
Muscle cramps and twitching
Contact your doctor or seek medical help if you experience any of the following symptoms:
Shortness of breath
Wheezing or difficulty breathing
Swelling of the face, lips, tongue or other parts of the body
Rash, itching or hives on the skin
Slowed heart rate
Shortness of breath
Severe rash
Irritation
Swollen face
IMPORTANT NOTE: The above information is intended to increase awareness of health information and does not suggest treatment or diagnosis. This information is not a substitute for individual medical attention and should not be construed to indicate that use of the drug is safe, appropriate, or effective for you. See your health care professional for medical advice and treatment.
Product Code : 1639