Description
Micronor birth control pills: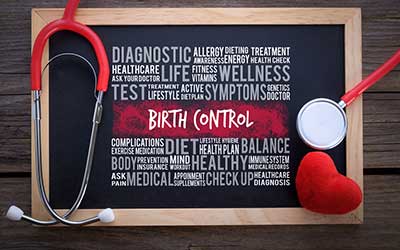 Chemical Name: NORETHINDRONE (nor-eth-IN-drone)
Micronor (same as NorQD)
The Micronor pill works by preventing the release of eggs from the ovaries (ovulation) and changing the cervical mucus and the lining of the uterus. Progestin-only oral contraceptives are a very effective method of birth control, but they do not prevent the spread of AIDS and other sexually transmitted diseases. M
icronor contraceptive tablets contain the active ingredient norethisterone, which is a synthetic progestogen, similar to the natural progestogens produced by the body.
You can buy a Micronor 28 pill packet online from Canada Pharmacy with hassle free shipping.
Directions
For the best results, you should take this pill on day one of your menstrual cycle (the first day of your period). Micronor contraceptive tablets must be taken every day without a break, including when you are having a period. Micronor tablets must be taken at the same time each day for them to be effective at preventing pregnancy.
If you are more than 3 hours late in taking your pill, you will not be protected against pregnancy. If this issue occurs, you should use an extra barrier method of contraception for the next two days while continuing with your normal pill taking.
Ingredients
Micronor 28 contains norethindrone as an active ingredient.
The nonmedicinal ingredients include D&C Green No. 5, D&C Yellow No. 10, lactose, magnesium stearate, polyvinylpyrrolidone, and starch.
Cautions
There may be a negative interaction between Micronor and alcohol. Also, Micronor should be avoided by women with abnormal vaginal bleeding, women with breast cancer or a history of breast cancer or with hereditary blood disorders called acute porphyrias.
The Micronor pill contains lactose and should not be taken by women with rare hereditary problems of galactose intolerance, the Lapp lactase deficiency, or glucose-galactose malabsorption. This medicine should not be used if you are allergic to one or any of its ingredients. In case of an allergic reaction, contact your doctor immediately.
Side Effects
Side effects that may occur while taking this medication include irregular menstrual periods, weight gain, headache, breast pain, upset stomach, dizziness, acne, and increased hair growth.
Some other side effects may also include mood changes, rash hair loss or increased hair growth, vaginal discharge, cysts on the ovaries, painful periods or fluid retention (edema).
IMPORTANT NOTE: The above information is intended to increase awareness of health information and does not suggest treatment or diagnosis. This information is not a substitute for individual medical attention and should not be construed to indicate that use of the drug is safe, appropriate, or effective for you. See your health care professional for medical advice and treatment.
Product Code : 1651