Description
Parlodel Medication Side Effects and Uses: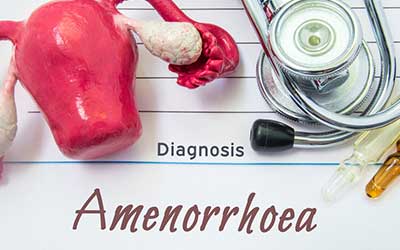 Chemical Name: BROMOCRIPTINE (broe-moe-KRIP-teen)
Parlodel (Bromocriptine)
Bromocriptine, commonly known as Parlodel is a medication that is used for treating Parkinson's disease. This medication decreases the tremors that one faces and makes it easier to move around. It even helps in reducing stiffness, unsteadiness, and allows you to move around comfortably. Parlodel medication is also used to control the high levels of hormones (prolactin) made by the body. High levels of prolactin can cause one to suffer from different health issues such as:
Unwanted breast milk
Irregular periods
Fertility issues
Decrease in sperm production
Decrease in sexual ability

A Parlodel tablet help in reducing the tumor size; it is also used to treat high levels of growth of certain hormones such as acromegaly. Parlodel tablets work by acting like dopamine in the brain and prevent the growth of certain hormones and lowers the level of these hormones.
You can purchase it from Canada Pharmacy at the best price.
Directions
Take the Parlodel tablet orally with your food about 1 to 2 times daily. The dosage is based on your conditions and the growth of hormone levels. You must take these tablets daily to get the most benefit from them.
To prevent side effects, your doctor may prescribe you a small dose at the beginning of the treatment and may later increase the dose. You might be prescribed Parlodel 2.5 mg if the doctor thinks that this would be the right dose for you.
Consult with your doctor before you stop taking Parlodel medication as there are chances that you might experience adverse effects if the medication is suddenly stopped.
Ingredients
The active ingredient present in Parlodel is Bromocriptine mesylate, USP.
Cautions
To ensure your safety, inform your doctor if you have any of the conditions listed:
If you are pregnant, planning to become pregnant, or are breastfeeding
Drug allergies
Genetic enzyme problems
Heart disease
High or low blood pressure
Intestine disorder
Liver disease
Stomach disorder
Side Effects
Seek medical help if you have any signs of an allergic reaction to Parlodel. Some side effects include
Nausea
Vomiting
Dizziness
Lightheadedness
Headaches
Increase in blood pressure
Swelling
Stomach and abdominal pain
Bloody stool
Hallucination
Irregular heartbeat

In some cases, people taking this medication have fallen asleep suddenly during the middle of their task. For some, sleep usually occurs without one feeling any drowsiness beforehand.
IMPORTANT NOTE: The above information is intended to increase awareness of health information and does not suggest treatment or diagnosis. This information is not a substitute for individual medical attention and should not be construed to indicate that use of the drug is safe, appropriate, or effective for you. See your health care professional for medical advice and treatment.
Product Code : 1711