Description
What does the drug piroxicam do?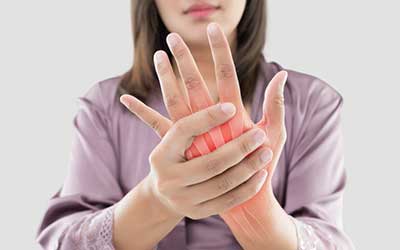 Chemical Name: PIROXICAM (peer-OX-i-kam)
Piroxicam (Generic of Feldene)
Piroxicam is an anti-inflammatory, nonsteroidal medicine that helps treat fever, inflammation, and pain in the body. It belongs to a group of NSAIDs that help to relieve mild to moderate pain caused by arthritis, injury, menstrual cramps, and other musculoskeletal conditions. This medicine works by decreasing the levels of prostaglandins, the chemicals responsible for fever, pain, and inflammation.
Piroxicam 10 mg and different strength piroxicam capsules are available at Canada Pharmacy. You can order today and have it delivered right to your doorstep.
Directions
Use this medicine according to the instruction of your doctor. Avoid taking this drug in larger amounts or for days than recommended by your doctor. Before starting this medication read the instructions on the label carefully. If you are taking this medicine for longer periods of time check with your doctor to see that it is not causing any harm. It might take a couple of weeks before you see any change in the symptoms. Consult your doctor if there is no change in the patient's condition. Keep this medicine away from heat and moisture at room temperature.
Ingredients
The active ingredient in this medicine is piroxicam.
Cautions
Do not take any other pain or allergy medication with piroxicam without consulting your doctor first. Avoid alcohol while taking this medicine. Make sure to tell your doctor if you are taking any anti-depressants or blood thinners before taking Piroxicam capsules.
Side Effects
If you use an NSAID, it increases the risk of life-threatening circulation or heart problems. This risk escalates with regular use. Avoid this medicine before or after having a heart bypass surgery. Following are some of the serious side effects caused by this medicine.
If you experience any of these symptoms (mentioned below) discontinue use and seek medical help.
Bloody, black, or tarry stools
Urination problems
Chest pains
Problems with balance or vision
Weakness, shortness of breath
Slurred speech
Coughing up vomit or blood
Rapid weight gain or swelling
Nausea, loss of appetite
Stomach pain
Jaundice
Skin rash
Sore throat, fever, and headache
Seizure
Some less serious side effects are:
Bloating, gas
Blurred vision
Upset stomach
Diarrhea, constipation
Ringing in your ears
Dizziness or nervousness
IMPORTANT NOTE: The above information is intended to increase awareness of health information and does not suggest treatment or diagnosis. This information is not a substitute for individual medical attention and should not be construed to indicate that use of the drug is safe, appropriate, or effective for you. See your health care professional for medical advice and treatment.
Product Code : 1945