Description
Blood Pressure Medication Lisinopril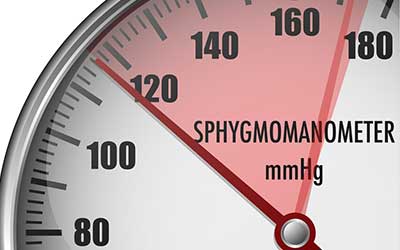 Chemical Name: LISINOPRIL (lyse-IN-oh-pril)
This medicine is a TABLET.
Prinivil is an ACE inhibitor used to treat high blood pressure. It may also be used to treat congestive heart disease and other conditions as determined by your doctor. Lowering high blood pressure helps prevent strokes, heart attacks, and kidney problems. It is also used to treat heart failure and to improve survival after a heart attack.
You can purchase Prinivil Lisinopril tablets online from Canada Pharmacy and have them delivered right to your doorstep.
Directions
Take Prinivil exactly as prescribed by your doctor. Do not take in larger or smaller amounts or for longer than recommended. Your doctor may occasionally change your dose to make sure you get the best results.
Ingredients
Prinivil is supplied as 5 mg, 10 mg, and 20 mg tablets for oral administration that contain active ingredient Lisinopril 5 mg, Lisinopril 10 mg, Lisinopril 20 mg respectively.
In addition to that each Lisinopril tablet contains inactive ingredients including calcium phosphate, mannitol, magnesium stearate, and starch.
The 10 mg and 20 mg tablets also contain iron oxide.
Cautions
Avoid using Lisinopril if you are pregnant as it could harm the unborn baby. Stop using this medication and tell your doctor right away if you become pregnant. Drinking alcohol can further lower your blood pressure and may increase certain side effects of Lisinopril. Avoid using salt substitutes or potassium supplements while taking Lisinopril, unless your doctor has told you to.
Vomiting, diarrhea, or heavy sweating can cause you to become dehydrated. This can lead to very low blood pressure, electrolyte disorders, or kidney failure while you are taking Lisinopril tablet. Drink plenty of water each day while you are taking this medication.
Side Effects
Side effects that may occur while taking this medication include
A cough
Dizziness
Headache
Excessive tiredness
Upset stomach
Diarrhea
Weakness
A decrease in sexual ability
Rash
Depressed mood
Nausea
Vomiting
Mild skin itching.
In case of the following serious side effects, call the doctor immediately:
Feeling like you might pass out
Urinating less than usual or not at all
Swelling
Rapid weight gain
Fever
Chills
Body aches
Flu symptoms
Tired feeling
Muscle weakness
Pounding or uneven heartbeats
Psoriasis (raised, silvery flaking of the skin)
Chest pain
High potassium
IMPORTANT NOTE: The above information is intended to increase awareness of health information and does not suggest treatment or diagnosis. This information is not a substitute for individual medical attention and should not be construed to indicate that use of the drug is safe, appropriate, or effective for you. See your health care professional for medical advice and treatment.
Product Code : 1739