Description
Retin A Gel and Cream Uses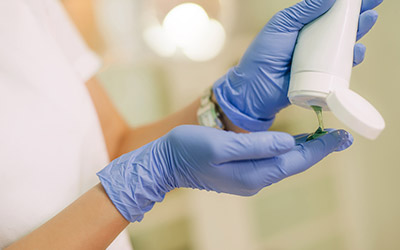 Chemical Name: TRETINOIN (TRET-i-noyn)
Retin A is a vitamin A derivative used to treat acne. It may also be used to treat other conditions as determined by your doctor. Tretinoin is used to reduce the appearance of fine wrinkles and mottled skin discoloration, and to make rough facial skin feel smoother.
Retin A gel is available for purchase online at Canada Pharmacy
Directions
Retin A gel 0.025 should be applied once daily at bedtime to lightly cover the areas being treated. The area of application should be thoroughly cleaned with mild soap and water and patted dry with a soft towel. Apply a small amount on your fingertip and spread it on the skin where acne lesions appear.
Avoid rubbing the medication into the skin. After 3 to 6 weeks of treatment, you may notice new blemishes. Keep using this medication as you will notice a gradual improvement over 8 - 10 weeks.
Ingredients
Each gram of tretinoin cream contains 0.1% tretinoin in a bland, hydrophilic base.
The inactive ingredients include:
Butylated hydroxytoluene
Isopropyl myristate
Polyoxyl (40) stearate
Purified water
Sorbic acid
Stearic acid
Stearyl alcohol
Xanthan gum
Fact Table

Formula

C20H28O2

License

US FDA

Bioavailability

-

Legal status

US: RX Only

Chemical Name

Tretinoin

Elimination half-life

0.5-2 hours

Dosage (Strength)

0.04% Gel Pump (50 grams), 0.10% Gel Pump (50 grams)

Pregnancy

Consult a doctor

Brands

Retin-A Micro

Protein binding

Greater than 95%

PubChem CID

444795

MedlinePlus

a608032

ChEBI

15367

ATC code

D10AD01 (WHO), L01XF01 (WHO), D10AD51 (WHO)

DrugBank

DB00755

KEGG

D00094, C00777

Routes of administration

Topical
Cautions
Keep the medication away from the corners of the nose, mouth, eyes, and easily irritated areas. Avoid applying excess amounts as the medication may run into the eyes and other areas that should be avoided. Tretinoin should not be applied to areas of the skin where you have other problems such as eczema, severely inflamed skin, or open skin lesions. Use of sunscreen is recommended. Prolonged exposure to sunlight, sunlamps, wind, and cold should be avoided during treatment. If you are going to be exposed to the sun, use a sunscreen with minimum SPF 15 and wear protective clothing.
It is important that this medication is applied exactly as prescribed by your doctor. If you miss a dose, skip the missed dose and continue with your regular dosing schedule. Gel products are flammable and should be kept away from the heat of the flame.
Side Effects
Side effects that may occur while taking this medication include:
Burning feeling
Stinging or tingling of the skin
Chapping or slight peeling of the skin
Redness of the skin
Unusual dryness of skin
Unusually warm skin
IMPORTANT NOTE: The above information is intended to increase awareness of health information and does not suggest treatment or diagnosis. This information is not a substitute for individual medical attention and should not be construed to indicate that use of the drug is safe, appropriate, or effective for you. See your health care professional for medical advice and treatment.
Product Code : 1776