Description
What is Risperdal is used for?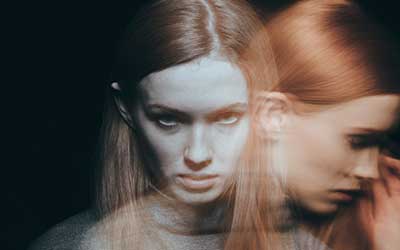 Chemical Name: RISPERIDONE (ris-PER-i-done). Risperdal is a TABLET.
Risperdal medication is used to treat the symptoms of psychotic disorders, such as schizophrenia. It is also sometimes used to treat symptoms of bipolar disorder.
Risperdal can be taken for the treatment of schizophrenia for children ages 13-17 years, for Bipolar I disorder in children ages 10-17 years, and for irritability associated with an autistic disorder for children ages 5-16 years.
Risperdal can be easily purchased online from Canada Pharmacy. You can have the order directly delivered to your doorstep.
Directions
The FDA recommends a starting dosage of 2mg a day for the treatment of schizophrenia in adults. For treatment of schizophrenia in adolescents, an initial dosage of 0.5 mg is recommended.
To treat bipolar mania in adults 2 to 3 mg is recommended meanwhile when treating bipolar mania in children and adolescents an initial dosage of 0.5 mg should be given.
Ingredients
Risperdal contains risperidone as an active ingredient.
Risperdal tablets contain the following inactive ingredients:
Colloidal silicon dioxide
Hypromellose
Lactose
Magnesium stearate
Microcrystalline cellulose
Propylene glycol
Sodium lauryl sulfate
Starch (corn)
Cautions
Doctors recommend that you not drink alcohol while on the medication. It also is recommended that you wait to drive or operate machinery until you know how the medication affects you. If you are pregnant or are nursing, consult your doctor about the risks of taking the medicine. In case of an overdose, seek immediate medical help. Let your doctor know your medical history and other medicines that you are taking to avoid adverse reactions.
Side Effects
Side effects that may occur while taking this medication include:
Constipation
Coughing
Diarrhea
Dryness of mouth
Headache
Heartburn
Nausea
Sleepiness or unusual drowsiness
Unusual tiredness or weakness
Weight gain
Some other side effects may include:
Restlessness
Agitation
Increased saliva
Vomiting
Trouble urinating
Stomach pain
Vision problems
Muscle or joint paint
Increased appetite
Anxiety
Breast enlargement
Late or missed menstrual periods
Decreased sexual ability
Dry or discolored skin
If any of these side effects persist or worsen, seek immediate medical help.
In case of major side effects, report to your doctor immediately. These can include:
Faintness
Unusual body movements
Sweating
Fever
Stiff muscles
Seizures
Hives
Itching
Shuffling walk
Difficulty breathing or swallowing
Long-lasting and painful erection
IMPORTANT NOTE: The above information is intended to increase awareness of health information and does not suggest treatment or diagnosis. This information is not a substitute for individual medical attention and should not be construed to indicate that use of the drug is safe, appropriate, or effective for you. See your health care professional for medical advice and treatment.
Product Code : 1784