Description
What is serzone?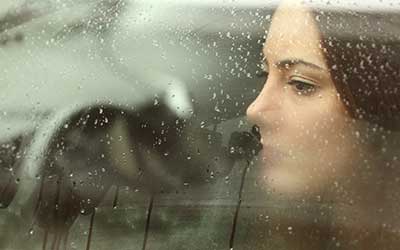 Chemical Name: Nefazodone (ne-FAZ-o-done)
Serzone generic is also known as Nefazodone. This drug is used to treat and cure depression. Since this drug has a risk of liver disease, it is advised using this drug after trying other medications.
Serzone medication works by helping to restore the balance of natural chemicals in the brain known as neurotransmitters. This medicine is available for purchase online at Canada Pharmacy.
Directions
Serzone medication is advised to be taken through the mouth; it can be taken with or without food as directed by your doctor.
The dosage of this medication depends entirely on your medical condition and how you respond to treatments. To reduce the risk of side effects, your physician may advise you to start at a low dosage and then increase it gradually.
This medication must be taken exactly as directed by your doctor. Do not increase this medication or take it more often than advised by your doctor. Increasing the dosage will not improve your condition faster but will increase the risk of you getting some serious side effects.
Make sure to take this drug regularly to get the most benefit out of it, and this will also help you to remember to take this drug at the same time every day. It crucial to take this medication as prescribed even if you feel well and do not stop without consulting a doctor.
It may take weeks before this drug can have a positive effect on you. Keep your doctor updated on your condition.
Ingredients
The ingredients include:
Nefazodone hydrochloride
Microcrystalline cellulose
Povidone
Sodium starch glycolate
Colloidal silicon dioxide
Magnesium stearate
Fact Table

Formula

C25H32ClN5O2

License

US FDA

Bioavailability

20% (variable)

Legal status

US: RX Only

Chemical Name

Nefazodone

Elimination half-life

2-4 hours

Dosage (Strength)

8mg (90 or 120 tablets), 16mg (60 or 120 tablets)

Pregnancy

Consult a doctor

Brands

Serzone

Protein binding

99% (loosely)

PubChem CID

4449

MedlinePlus

a695005

ChEBI

7494

ATC code

N06AX06

DrugBank

DB01149

KEGG

D08257

Routes of administration

By mouth (tablets)
Cautions
Do let your physician know about the medical treatments and medicines you are using.
Let your doctor know if you have any allergies before using it.
Tell your doctor about the medical history of the family and your medical history.
Side Effects
Some common side effects of this medication include:
Dizziness
Drowsiness
Lightheadedness
Nausea
Dry mouth
Constipation
Keep in mind that your doctor has prescribed you this medication because its benefits to you are greater than the risk of side effects. Many people who use this medication do not have serious side effects.
However, if you undergo any serious side effects as mentioned below, then visit your doctor immediately.
Confusion
Weakness
Fainting
Seizures
Easy bleeding
A very serious allergic reaction to this drug is very rare; however, if you start seeing any symptoms of an allergic reaction such as trouble breathing, rash, or swelling; visit your doctor immediately
IMPORTANT NOTE: The above information is intended to increase awareness of health information and does not suggest treatment or diagnosis. This information is not a substitute for individual medical attention and should not be construed to indicate that use of the drug is safe, appropriate, or effective for you. See your health care professional for medical advice and treatment.
Product Code : 1800