Description
Triamterene HCTZ 37.5 25 Uses and Indications: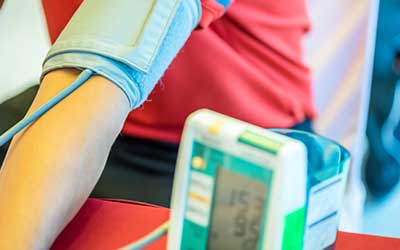 This particular medicine works primarily by lowering your blood pressure to the normal range and thus, in turn, preventing you from suffering a stroke, heart attack or kidney problems. This particular medicine amalgamates two water pills within itself, namely, triamterene and hydrochlorothiazide. The combination of these two particular white pills in Triamterene helps people urinate more who are taking this medicine. This leads to your body getting rid of excess salt and water.
Moreover, this particular medicine not only is used to treat high blood pressure but also, it can reduce extra fluid which also develops as a result of liver or kidney disease. Lastly, this medicine is also known to lower the symptoms of shortened breath and swollen ankles and feet.
You can purchase Triamterene HCTZ 37.5 25 at Canada Pharmacy online for the best price.
Directions
Strictly adhere to your doctor's prescribed dosage that he or she has instructed you to take.
Generally, you have to take this particular in the morning time once every day. You can take Triamterene HCTZ either with your meals or without your meals.
However, it is recommended that you take Triamterene HCTZ at the least 4 hours prior to going to bed so that you do not have to get up again and again to urinate.
Also, tell your doctor if you are taking any medication to lower your cholesterol levels as then; generally you might have to take Triamterene HCTZ at the least either 4 hours prior to or after taking the other medicines.
Ingredients
The active ingredients found in Triamterene HCTZ generic are triamterene and hydrochlorothiazide.
Cautions
Inform your doctor of:
Any allergies you might have to the medicine or otherwise.
Pregnancy or breastfeeding.
Diabetes, gout, high potassium levels, kidney or liver problems.
Avoid driving and using machinery.
Check your blood sugar as instructed by your doctor.
Use sunscreen as this medicine makes you sensitive to the sun.
Prior to surgery, inform your doctor of all medications.
Cautions not listed may also exist.
Side Effects
The side effects you should know about are:
Dizziness/lightheadedness
Headache
Diarrhea
Dehydration
Rapid heartbeat
Fainting
Muscle cramping
Weakness
Irregular heartbeat
Decreased vision/Eye pain
Kidney problems
Rash/Itching
Difficult breathing
Swelling of either your tongue, throat or face
Side effects not listed may also occur.
IMPORTANT NOTE: The above information is intended to increase awareness of health information and does not suggest treatment or diagnosis. This information is not a substitute for individual medical attention and should not be construed to indicate that use of the drug is safe, appropriate, or effective for you. See your health care professional for medical advice and treatment.
Product Code : 1870