Description
What is zarontin used for?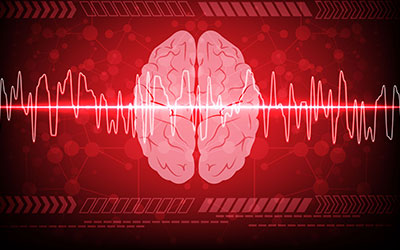 Zarontin (Ethosuximide)
Zarontin is used in the treatment of a specific type of seizure. This particular seizure is known as absence or petit mal seizure. Zarontin basically functions by keeping in check the electrical impulses of the brain which are present and at work during a seizure. Also, the electrical waves that define the brain activity during a seizure are not normal; thus, this medicine plays a key role in controlling these impulses when an individual is experiencing a seizure.
Moreover, you have a choice of taking Zarontin on its own or in combination with other medicines. However, it is better that your doctor recommends the way you take this medicine. Zarontin 250 mg is available online at Canada Pharmacy at reasonable rates. You can also purchase ethosuximide 250 mg here.
Directions
Zarontin should be taken by you as it has been prescribed to you by your doctor. Do not hesitate to ask any questions that you might have regarding the intake of this medicine. Also, it is recommended that you don't make changes in your dose before discussing this aspect with your doctor.
You can take Zarontin either with your meals or without your meals. This particular medicine has to be consumed orally.
Zarontin also comes in a syrup form. Measure your prescribed dosage carefully in a measuring spoon and then take your dose. Do not use a simple household spoon for measuring this medicine.
Ingredients
The active ingredient found in this medicine is Ethosuximide.
Cautions
Inform your doctor:
If you are allergic to Zarontin or its active ingredient and other ingredients.
Of any allergies that you might have.
If you have liver disease, kidney disease, mood problems or diabetes.
If you are pregnant or breastfeeding.
Other cautions to keep in mind:
Avoid driving and using any kind of machines.
Do not consume too many alcoholic beverages.
You may experience fainting or dizziness.
Cautions not listed may also exist.
Side Effects
Drowsiness
Feeling dizzy
A headache
Diarrhea
Lost appetite
Nausea
Vomiting
Weight loss
Seizure
Bipolar disorder
Depression
Fainting
Swelling of joints
Tiredness
Bruising
Bleeding
Increased breathing
Stomach ache
Abdominal pain
Liver problems
Dark urine
Jaundice
Kidney problems
Fever
Swelling of lymph nodes
Itching
IMPORTANT NOTE: The above information is intended to increase awareness of health information and does not suggest treatment or diagnosis. This information is not a substitute for individual medical attention and should not be construed to indicate that use of the drug is safe, appropriate, or effective for you. See your health care professional for medical advice and treatment.
Product Code : 1914