Description
What is Zomig Medication used for?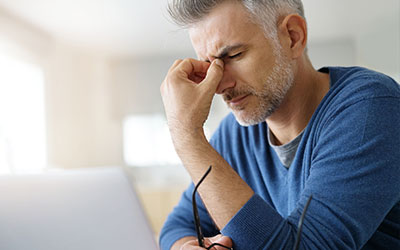 Chemical Name: ZOLMITRIPTAN (zohl-mi-TRIP-tan)
Zolmitriptan tablets are used to treat migraine and headaches as well as symptoms related to migraines such as nausea, vomiting, increased sensitivity to loud noises or bright lights. This medicine belongs to the class of drugs known as triptans. It works by restricting the action of a chemical within the body that causes narrowing of blood vessels and affects the central nerves in the brain. By doing so, blood flow to the brain is made smoother that helps reduce headaches. Zomig is only effective for occurring migraine headaches and will not help in preventing future migraines nor reducing the number of migraine attacks.
You can purchase Zomig online from Canada Pharmacy.
Directions
This medication needs to be taken orally with a glass of water. You may choose to take it with or without food. The normal dosage of Zomig is about 10 milligrams per day. However, it may vary according to the medical condition of the patient. It is important to take the medicine regularly and preferably at the same time, each day to get the best of results.
Ingredients
Zomig tablets are available in two doses that are Zomig 2.5 mg and Zomig 5 mg. Each tablet contains anhydrous lactose NF, microcrystalline cellulose NF, sodium starch glycolate NF, magnesium stearate NF, hydroxypropyl methylcellulose USP, titanium dioxide USP, polyethylene glycol 400 NF, yellow iron oxide NF (2.5 mg tablet), red iron oxide NF (5 mg tablet), and polyethylene glycol 8000 NF.
Cautions
Do not use this drug within 24 hours of using a similar migraine headache medicine.
May cause dizziness, do not drive or operate machinery until fully alert.
Pregnant women and breastfeeding women should not use this medication without a doctor's recommendation.
Side Effects
Take all medicines according to the doctor's prescription. Do not alter doses without consulting a doctor nor skip any doses. Common side effects of Zomig are:
Drowsiness
Lethargy or feeling tired
Dry mouth
Upset stomach such as diarrhea, etc.
Pain or tightness experienced in the throat or chest
Pressure or heaviness experienced in different parts of the body
Warming or redness of the skin
IMPORTANT NOTE: The above information is intended to increase awareness of health information and does not suggest treatment or diagnosis. This information is not a substitute for individual medical attention and should not be construed to indicate that use of the drug is safe, appropriate, or effective for you. See your health care professional for medical advice and treatment.
Product Code : 1926