Description
Amitiza Drug Uses and Side Effects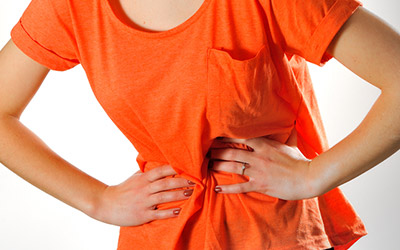 Amitiza (Lubiprostone)
Treat chronic constipation using Amitiza. This medicine, Amitiza, also treats different types of constipation such as irritable bowel syndrome (IBS) and interstitial cystitis. Chronic idiopathic constipation has no known cause and is not due to diet, diseases or drugs consumption.
Lubiprostone is used to treat chronic constipation that is caused by narcotic medications in people with ongoing pain due to some medical problems and conditions. Amitiza improves symptoms such as stool texture, bloating, abdominal discomfort and the need to strain.
This medication works by increasing the fluid in your intestines allowing you to pass out your feces easily. You can buy Amitiza online. Purchase Amitiza online from Canada Pharmacy and get it delivered straight to your house!
Directions
You can take Amitiza orally through your mouth with food or water as prescribed by your doctor. This medication is usually taken 2 times a day, and you have to swallow the whole medicine.
Do not break or chew the medicine.
The dosage depends entirely on your medical condition and its severity. It also depends on how you respond to the treatment. Inform your doctor if your condition worsens.
Use this medication on a daily basis to get the most benefits out of it and remember to take the medication at the same time each day.
Ingredients
Ingredients include lubiprostone, medium-chain triglycerides, gelatin, sorbitol, and purified water.
Cautions
Before using this medication, let your pharmacist or doctor know about any medical history you might have including the things you are allergic to. Also, make sure to tell the doctor about the medical history of the family such as heart diseases or liver problems.
If you have upcoming surgeries, do let your surgeon know about the medicines you are using. During pregnancy use this medicine if necessary.
If you are breastfeeding, then discuss with your doctor the effects of taking this medication.
Side Effects
Before you go ahead and buy Amitiza, you must know about the side effects it has. Some common side effects include:
Nausea
Diarrhea
Gas
Vomiting
Dry mouth
Runny nose
Cough
Fever
Headache
Joint or back pain
Insomnia
Inform your doctor if any of the mentioned side effects worsen. Some serious side effects of this medication include swelling of arms or legs and sudden mood changes. Amitiza may even cause high blood pressure or fainting.
IMPORTANT NOTE: The above information is intended to increase awareness of health information and does not suggest treatment or diagnosis. This information is not a substitute for individual medical attention and should not be construed to indicate that use of the drug is safe, appropriate, or effective for you. See your health care professional for medical advice and treatment.
Product Code : 9946