Description
Aromasin Dosage, Side Effects: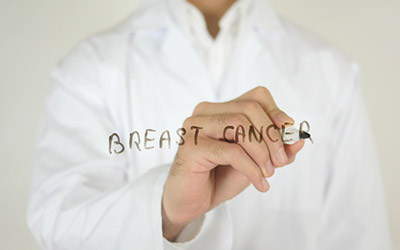 Chemical Name Exemestane (ex-uh-MESS-tane)
Aromasin (exemestane)
Aromasin is used to treat different types of breast cancers. It is largely used by women who have started their menopause. This drug helps combat the disease by preventing it from growing or returning. Certain breast cancers grow rapidly due to a naturally-occurring hormone in the female body, called estrogen.
Exemestane prevents the action of estrogen in flourishing the cancer-causing cells by suppressing the production of estrogen. With low estrogen level in the blood, the cancer growth slows down or stops altogether.
Buy Aromasin online from Canada Pharmacy to get high-quality medicine at amazing, low prices.
Directions
Take the drug as prescribed by your doctor and in exact dosages as well. Usually, one Aromasin tablet is taken once, daily. It is recommended you take it with food or after a meal. Take your medicine regularly to get the most out of it.
Ingredients
An Aromasin tablet contains a number of ingredients whicha are:
Mannitol
Crospovidone
Polysorbate 80
Hypromellose
Colloidal silicon dioxide
Microcrystalline cellulose
Sodium starch glycolate
Magnesium stearate
Simethicone
Polyethylene glycol 6000
Sucrose
Magnesium carbonate
Titanium dioxide
Methylparaben
Polyvinyl alcohol.
You can buy Exemestane 25mg online from Canada Pharmacy to get it delivered right to your home.
Cautions
This medication needs to be handled with care and should only be taken by the recommendation of a doctor.
Women in child-bearing age should avoid using it.
Not to be used by pregnant women or those trying to get pregnant.
Not to be used by breastfeeding females.
The drug tends to make you dizzy, do not engage in activities such as driving until fully alert.
Limit use of marijuana and alcoholic beverages.
As mentioned, you can buy Exemestane 25mg from Canada Pharmacy to ensure quality. However, consult your doctor before use.
Side Effects
This drug may have the following side effects that usually tend to go away once the treatment is completed.
Hair loss
Muscle pain
Hot flashes
Lethargy
Fatigue
Nausea
Dizziness
Diarrhea
Unusual sweating
Trouble in sleeping
Contact a doctor immediately if you notice any signs of allergies or conditions worsens such as
Bone fractures
Vaginal bleeding
Persistent nausea
Vomiting
Swelling of hands and feet
Fainting
Blurry vision
Slurred speech
Coughing up blood
Chest pain
IMPORTANT NOTE: The above information is intended to increase awareness of health information and does not suggest treatment or diagnosis. This information is not a substitute for individual medical attention and should not be construed to indicate that use of the drug is safe, appropriate, or effective for you. See your health care professional for medical advice and treatment.
Product Code : 1349