Description
What is DDAVP?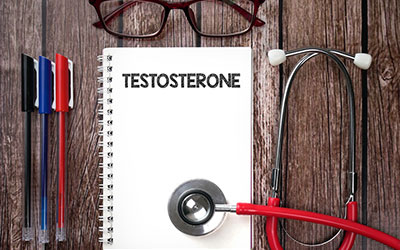 Chemical Name: DESMOPRESSIN (des-moe-PRESS-in)
DDAVP (Desmopressin)
Desmopressin is a synthetic hormone which our pituitary gland otherwise makes naturally. This hormone performs vital functions in our body. Our blood flow, blood pressure, kidney function and utilization of water by our body, are some of its important regulatory functions. DDAVP medicine is used in the treatment of diabetes insipidus (water diabetes) and certain kinds of head injuries and brain surgeries. Normally, vasopressin is a substance that is secreted by the pituitary gland which controls the amount of urine formed by the body. The levels of vasopressin decrease in the conditions mentioned above. Desmopressin is an artificial vasopressin, and it helps in normalizing the decreasing levels of vasopressin.
DDAVP also helps in bedwetting by decreasing the amount of urine formed. Furthermore, it's also used for treating hemophilia A, Von Willebrand disease and high levels of urea.
You can buy DDAVP medicine from Canada Pharmacy. You can simply order desmopressin online and have it delivered to your doorstep.
Directions
Take Desmopressin as directed by your physician. It is essential that children or adults taking Desmopressin limit the use of fluids to avoid severe electrolyte imbalance. For the treatment of diabetes insipidus, Desmopressin is taken 2 to 3 times a day, by mouth or as directed by your doctor.
For treating bedwetting, usually, it is given once a day at bedtime. Children must limit the intake of fluids 1 hour before the Desmopressin dose or 8 hours after the Desmopressin dose.
It is vital that only your physician alters the dose of Desmopressin according to your changing health status.
Ingredients
Active ingredient (comes in 2 strengths):
Desmopressin acetate 0.1mg
Desmopressin acetate 0.2mg
Cautions
Before taking DDAVP Medicine, tell your doctor if you have the following conditions.
Severe kidney disease
Hyponatremia (low sodium levels)
Heart disease
Coronary artery disease
Congestive heart failure
Cystic fibrosis
High or low blood pressure
Electrolyte imbalance
Psychologic disorder causing extreme or unusual thirst
Pregnancy
Breastfeeding
Allergies
Side Effects
Any undesired side effects that may appear must be reported to your doctor. These may include;
Nausea, vomiting
Loss of appetite
Headache
Restlessness, irritability
Confusion, hallucinations
Muscle pain or weakness
Seizures
Faintness
Swelling, weight gain
Dangerously high blood pressure
Diarrhea
Warmth, redness, tingling sensation on face
Allergic reaction
IMPORTANT NOTE: The above information is intended to increase awareness of health information and does not suggest treatment or diagnosis. This information is not a substitute for individual medical attention and should not be construed to indicate that use of the drug is safe, appropriate, or effective for you. See your health care professional for medical advice and treatment.
Product Code : 1454