Description
What is Diflucan or Fluconazole used for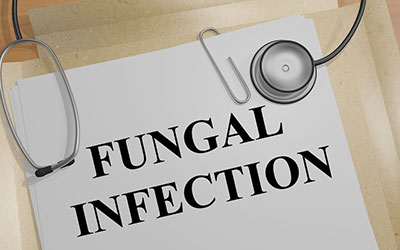 Chemical Name: Fluconazole (floo-KOE-na-zole)
Diflucan (Fluconazole)
This particular medicine is primarily used in the treatment of various fungal infections and yeast infections that may develop. Basically, this particular medicine belongs to the medicine family class of azole antifungals. The range of medicines that are found in this particular class of medicines is used mainly to prevent the growth of different types of fungal infections and yeast infections.
However, ensure that you take this particular medicine as it has been prescribed to you by your doctor. It may be available in stores, but you can also purchase it online. That would also be a more convenient solution.
You can buy Diflucan from Canada Pharmacy online without any difficulty.
Directions
Strictly follow the prescribed directions provided by your doctor when using this particular medicine to treat fungal infections and yeast infections.
Generally, you have to take this particular medicine every day orally. You can take Diflucan either with your meals or without your meals. It is usually to be taken one time every day.
However, if you are using the liquid suspension of Diflucan, shake the bottle well prior to use. Carefully measure the suspension in a special measuring spoon. Also, the dose of this particular medicine should not exceed more than 600 mg on a daily basis when being given to children.
But, keep in mind the fact that the dosage mentioned above for both adults and children may vary. Thus, it is crucial that you follow the dosage that your doctor has prescribed.
Ingredients
The active ingredient found in Diflucan is Fluconazole. It comes in 4 doses:
Fluconazole 50mg
Fluconazole 100mg
Fluconazole 150mg
Fluconazole 200mg
Cautions
Inform your doctor of:
Any allergies that you might have to the ingredients of Diflucan or otherwise.
Your medical history including liver and kidney disease.
Your pregnancy or if you are breastfeeding.
May cause a disease that causes heart rhythm.
Vaginal yeast infections should be discussed prior to using Diflucan.
Cautions not listed may also exist.
Side Effects
The side effects are:
Nausea
Vomiting
Diarrhea
Headache
Dizziness
Hair loss

Serious side effects:
Irregular heartbeat
Fainting

Rare side effects include:
Severe stomachache
Abdominal pain
Liver disease
Continual vomiting or nausea
Yellowing of your eyes or skin
Dark urine
Unexplained tiredness

Side effects not listed may also occur.
Fact Table

Formula

C13H12F2N6O

License

EU EMA, US FDA

Bioavailability

Greater than 90% (oral)

Legal status

RX Only

Chemical Name

Fluconazole

Elimination half-life

30 hours (range 20–50 hours)

Dosage (Strength)

150mg (4 capsules), 200mg (4 tablets)

Pregnancy

Consult a doctor

Brands

Diflucan

Protein binding

11-12%

PubChem CID

3365

MedlinePlus

a690002

ChEBI

46081

ATC code

D01AC15, J02AC01, J01RA07

DrugBank

DB00196

KEGG

D00322, C07002

Routes of administration

By mouth
IMPORTANT NOTE: The above information is intended to increase awareness of health information and does not suggest treatment or diagnosis. This information is not a substitute for individual medical attention and should not be construed to indicate that use of the drug is safe, appropriate, or effective for you. See your health care professional for medical advice and treatment.
Product Code : 1474