Description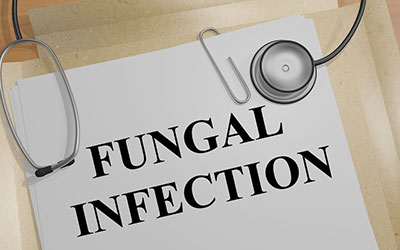 Diflucan is used to treat vaginal yeast infections due to Candida, Candida infections in the mouth and throat, and cryptococcal meningitis.
Diflucan is also used to prevent Candida infections in patients undergoing bone marrow transplantation and are receiving chemotherapy and/or radiation.
The Diflucan generic is fluconazole.
Diflucan is available in 50 mg, 100 mg, 150 mg, and 200 mg oral tablets. It is also available in an oral suspension containing 350 mg or 1,400 mg of fluconazole per bottle.
Directions
Take Diflucan exactly as your doctor has prescribed. You should complete the full course as prescribed, even if you start to feel better.
The dosage and duration of Diflucan depends on the infection that is being treated.
Store Diflucan oral suspension between 41°F and 86°F (5°C to 30°C).
Ingredients
Diflucan contains fluconazole, an antifungal.
Contraindications
Do not take Diflucan if you are allergic to fluconazole or any of its other ingredients.
Do not take Diflucan with erythromycin, pimozide, quinidine, or other medications that can prolong the QT interval.
Fact Table

Formula

C13H12F2N6O

License

EU EMA, US FDA

Bioavailability

Greater than 90% (oral)

Legal status

RX Only

Chemical Name

Fluconazole

Elimination half-life

30 hours (range 20–50 hours)

Dosage (Strength)

150mg (4 capsules), 200mg (4 tablets)

Pregnancy

Consult a doctor

Brands

Diflucan

Protein binding

11-12%

PubChem CID

3365

MedlinePlus

a690002

ChEBI

46081

ATC code

D01AC15, J02AC01, J01RA07

DrugBank

DB00196

KEGG

D00322, C07002

Routes of administration

By mouth
Cautions
Before you begin treatment with Diflucan, talk to your doctor about:

All the medications you take
Your allergies
Your health history and current health problems
Your pregnancy or breastfeeding status

Serious allergic reactions, including anaphylaxis, can occur with Diflucan therapy. Seek emergency care immediately if you have trouble breathing, a rash, or swelling of your face, lips, tongue, or throat.
Liver injury can occur; therefore, use Diflucan with caution if you have liver problems.
Diflucan can cause harm to an unborn baby; therefore, effective birth control should be used in women of child-bearing age who are taking Diflucan.
Side Effects
Diflucan side effects include headache, nausea, and stomach pain. However, these are not all the side effects that may occur. Be sure to contact your doctor immediately if you have side effects that are bothersome or persistent.
Reference:
Diflucan. New York, NY: Roerig; 2022.
IMPORTANT NOTE: The above information is intended to increase awareness of health information and does not suggest treatment or diagnosis. This information is not a substitute for individual medical attention and should not be construed to indicate that use of the drug is safe, appropriate, or effective for you. See your health care professional for medical advice and treatment.
Product Code : 1474