Description
Information About Indomethacin: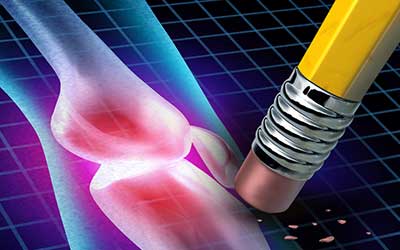 Indomethacin
Indomethacin medication is used to relieve pain, swelling, and joint stiffness that is usually caused by arthritis, bursitis, tendonitis and gout. Indomethacin is also used to relieve pain from various other conditions.
Indomethacin medication is known as non-steroidal anti-inflammatory drugs (NSAIDs), and these drugs work by blocking the production of certain natural substances that may cause inflammation. This helps to reduce swelling and pain.
If you plan on treating a chronic condition through this drug, discuss it with your doctor first.
You can get Indomethacin 50mg from Canada Pharmacy.
Directions
Indomethacin 50 mg capsule is taken orally and is usually taken 2 or 3 times a day with a full glass of water. Do not lie down after using this medication at least for the first 10 minutes.

If you get a stomach upset then take this medication with food, milk or an antacid.

The dosage of this Indomethacin medication depends on your medical condition and how severe it is. It also depends on how you respond to the treatment. To reduce the risk of stomach bleeding, take this medication at the lowest effective dose for a short period of time.

Do not increase the dosage or the time for longer than prescribed. Take the first dose of this drug as soon as you experience the first sign of pain.
Ingredients
The main ingredients are Black iron oxide and cornstarch
Cautions
Non-steroidal anti-inflammatory drugs may rarely increase risk of a heart attack or stroke and it can happen if you are using this drug for a long time.

Do not take this medication if you underwent heart bypass surgery.

Let your doctor know if you are allergic to NSAID and aspirin as well as any other allergies you may have.

Let your doctor know about your medical condition and treatments. Also, your doctor should be well aware of the medical history of your family.
Side Effects
Some common side effects of this drug are:
Upset stomach
Heartburn
Headache
Drowsiness
Dizziness
Keep in mind that Indomethacin medication does increase your blood pressure so make sure to check your blood pressure regularly. Get medical help if you experience any serious symptoms such as kidney problems, change in the amount of urine or unexplained stiff neck. Some unlikely and rare side effects include:
Hearing changes
Mental or mood changes
Difficult and painful swallowing
Swelling ankles and feet
Unusual tiredness
Sudden weight gain
IMPORTANT NOTE: The above information is intended to increase awareness of health information and does not suggest treatment or diagnosis. This information is not a substitute for individual medical attention and should not be construed to indicate that use of the drug is safe, appropriate, or effective for you. See your health care professional for medical advice and treatment.
Product Code : 1575