Description
Loestrin Uses: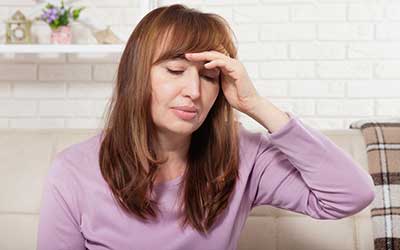 Loestrin (Ethinyl Estradiol/Norethindrone)
Loestrin is an anti-conception medication pill that women use to maintain a strategic distance from pregnancy. It is a combination of two drugs; Ethinyl estradiol and Norethindrone. These two oral medications work effectively to prevent pregnancy. Loestrin works by preventing ovulation (release of an egg) during the menstrual cycle. It also makes the vaginal fluid thicker and prevents the sperm from reaching the egg, thus, preventing fertilisation.
You can get the medicine Loestrin from Canada Pharmacy.
Directions
A pack of Loestrin contains 28 tablets, which includes 24 blue pills, 2 white, and 2 brown reminder pills.
This medicine is to be taken orally.
Take the pills with water
It is prescribed not to crush or chew your tablets.
One Loestrin tablet should be taken once a day.
Take the tablet at approximately the same time of day, for 21 days in a row
The packet of tablets is marked with the day of the week when you should take every tablet. This assistance ensures that you take one tablet according to the particular day for 21 days
If you think that you have missed your tablet, look at the day on the pack to confirm.
Ingredients
The active substances in Loestrin are Norethisterone acetate 1.0mg and Ethinylestradiol 0.02mg.
Other ingredients are sucrose, lactose, maize starch, talc, spray-dried acacia, and magnesium stearate.
Cautions
Talk to your doctor before taking Loestrin if you have any of these problems
Asthma
Chloasma (brown patches on the face)
Depression
Epilepsy
Kidney disorder
Tetany

Side Effects

Despite the fact that the odds of experiencing symptoms by utilizing Loestrin are uncommon, it is better to look for medicinal direction if there is trouble in breathing, a hypersensitive response or swelling on the face, lips, tongue, or throat.

The common side effects of Loestrin include:

Abdominal pains
Acne
Anxiety and depression
Breast tenderness or swelling
Change in menstrual cycle
Headaches
Increased blood pressure
Nausea and vomiting
Painful menstruation
Vaginal itching

Some other side effects of Loestrin after which it is recommended to discontinue use are:

Lump in the breast
Mood swings
Lack of sleep
Weakness
Migraines
Pain in the jaw
Shoulder pain
Chest pain

Consult your physician if any of these signs occur during use of the pill.




IMPORTANT NOTE: The above information is intended to increase awareness of health information and does not suggest treatment or diagnosis. This information is not a substitute for individual medical attention and should not be construed to indicate that use of the drug is safe, appropriate, or effective for you. See your health care professional for medical advice and treatment.

Product Code : 1610