Description
Namenda Medication Use: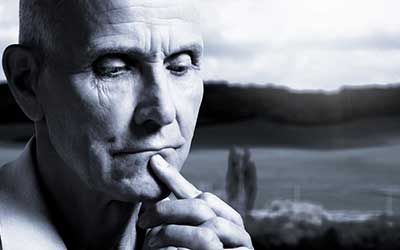 Chemical Name: MEMANTINE (me-MAN-teen)
NAMENDA is used to treat moderate to severe symptoms of Alzheimer's disease. Namenda is in a class of medications called NMDA receptor antagonists. It works by decreasing abnormal excitement in the brain. Memantine can help people with Alzheimer's disease to think more clearly and perform daily activities more easily, but it is not a cure and does not stop the progression of the disease.
NAMENDA does not cure Alzheimer's disease, but it may improve memory, awareness, and the ability to perform daily functions.
Dispensed from a jurisdiction where this item is approved for sale.
Directions
Take this medication exactly as it was prescribed for you. NAMENDA should be taken with a full glass of water and may be taken with or without food. It is important to use NAMENDA regularly to get the most benefit. Get your prescription refilled before you run out of medicine completely.
Ingredients
Memantine is known as several different names. Memantine is also called Namenda (US name), Axura, and Ebixa.
Cautions
Before taking NAMENDA, patients should inform their doctor if:
they are allergic to NAMENDA or if you have any other allergies
epilepsy or other seizure disorder
you have severe kidney disease, severe liver disease or severe urinary tract infections
you have had a recent dietary change (from a high-protein diet to a vegetarian diet)
This medication should be used only when clearly needed during pregnancy. It is not known whether this drug passes into breast milk. Discuss the risks and benefits with your doctor.
Side Effects
Most medications can cause side effects which can be defined as an unwanted response to a medication when it is taken in normal doses. Side effects can range from mild or severe, temporary or permanent. Side effects are not experienced all patients who take this medication. Many side effects can be managed, and others may go away over time.
Common side effects may include extreme tiredness, dizziness, confusion, headache, sleepiness, constipation, vomiting, coughing and pain anywhere in your body, especially your back.
Serious side effects may include cough, chest tightness, fever, trouble breathing; chest pain, fast heart rate; confusion, hallucinations; sudden numbness or weakness, especially on one side of the body; lack of coordination; fainting or seizure (convulsions); urinating less than usual or not at all; pale skin, easy bruising or bleeding, unusual weakness; or increased blood pressure (severe headache, blurred vision, trouble concentrating, chest pain, numbness, seizure).
Get emergency medical attention if you have any signs of an allergic reaction (hives; difficulty breathing; swelling of your face, lips, tongue, or throat). Stop using NAMENDA immediately and call your doctor at once if you experience any of the above noted serious side effects.
This is not a complete list of side effects and others may occur. Call your doctor for medical advice about additional side effects that you may experience.
IMPORTANT NOTE: The above information is intended to increase awareness of health information and does not suggest treatment or diagnosis. This information is not a substitute for individual medical attention and should not be construed to indicate that use of the drug is safe, appropriate, or effective for you. See your health care professional for medical advice and treatment.
Product Code : 2501