Description
Pulmicort Turbuhaler Uses and Indications: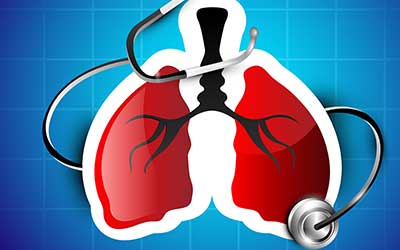 Pulmicort Turbuhaler works directly on the airways to reduce inflammation thus improving asthma condition and preventing severe asthma attacks. The medicine in the inhaler is carried to the lungs with your breath through the mouthpiece of the Pulmicort Turbuhaler. The inhaler contains budesonide which belongs to the class of drugs called corticosteroids.
Regular use of this inhaler reduces the swelling of airways thus reducing the severity and number of asthma attacks. This inhaler should be used every day to increase its effectiveness. It does not help if an asthma attack has already started.
Pulmicort Turbuhaler is available online from Canada Pharmacy at the best price. You can have it be directly delivered to your doorstep.
Directions
It might not be safe for you to use this inhaler if you:
Are allergic to budesonide
Have liver problems
Have inactive or active lung tuberculosis
Have an untreated bacterial, viral, or fungal lung infection
Follow the instructions of your doctor regarding dosage. Every pack of Pulmicort Turbuhaler comes with a leaflet that explains the instructions comprehensively. Read this leaflet carefully as it outlines the correct way to use this inhaler. This inhaler should not be used by children who are younger than 6 years of age. In case of severe asthma attacks use your asthma reliever medicine.
Ingredients
The active ingredient in this inhaler is budesonide.
Cautions
Wipe the inhaler with a tissue after every use. Do not use water. Read the cleaning instructions printed on the leaflet provided with the inhaler to learn about the right way to use and clean it. Do not store near a sink or in the bathroom as dampness and heat can damage the medicines.
Side Effects
Usually, this inhaler does not have any side effects, but be sure to contact your doctor if you feel:
Irritation of mouth or tongue
Thrush (fungal infection in throat and mouth)
Hoarseness
Mild irritation in the throat
You can prevent the above problems by rinsing your mouth after every single use of the inhaler.
Some uncommon side effects of this inhaler are:
Thirst, bad taste in the mouth
Headache
Cough
Dry mouth
Feeling light-headed
Weight gain
Nausea, diarrhea
IMPORTANT NOTE: The above information is intended to increase awareness of health information and does not suggest treatment or diagnosis. This information is not a substitute for individual medical attention and should not be construed to indicate that use of the drug is safe, appropriate, or effective for you. See your health care professional for medical advice and treatment.
Product Code : 1759