Description
What is Relafen 750 mg used to treat?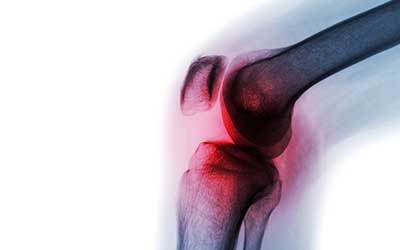 Chemical Name: NABUMETONE (na-BYOO-me-tone)
Relafen belongs to the group of medicines known as nonsteroidal anti-inflammatory drugs. This medication is used for reducing pain, inflammation, swelling, and stiff joints caused by rheumatoid arthritis, osteoarthritis, or gout. Nabumetone helps by reducing and blocking the enzymes known as prostaglandin that cause pain and inflammation in one's body. It blocks off the enzymes and reduces the swelling caused by arthritis.
Relafen is easily available for purchase online at Canada Pharmacy. Your order will be delivered to you with any hassle.
Directions
This medication is to be taken orally, as directed by your physician. The medication is to be taken once or twice a day with a glass of water. Make sure that you don't lie down for at least 10 minutes after you've taken your medication. Do not take this medication along with food or milk or with an antacid to prevent ending up with an upset stomach. The dosage is based on your condition; your doctor may initially prescribe a low dosage and may then increase it later.
Do not change your dosage without taking your doctor's advice. This medication is not to be taken for a prolonged period. When used in the beginning, you will experience pain which is highly beneficial.
Ingredients
The active ingredient present in each Relafen 750 mg capsule is Nabumetone.
Cautions
To ensure your safety, inform your doctor if you have any of the conditions listed:
If you are pregnant, planning to become pregnant, or are breastfeeding
Allergic
Asthma
Bleeding and clotting problems
Growth in the nose
Heart problems
High blood pressure
Liver disease
Stroke
Esophagus, stomach, and intestinal problems
Kidney problems
When taking this medication limit your use of alcohol, marijuana, and smoking to prevent severe, adverse effects.
Side Effects
Seek medical help if you have any signs of an allergic reaction to Nabumetone 750 mg.
Some possible side effects include:
Upset stomach
Nausea
Vomiting
Constipation
Diarrhea
Dizziness
Drowsiness
Headaches
Some other serious side effects include
High blood pressure
Stomach bleeding
Ringing in the ear
Mood swings
Difficulty in swallowing
Symptoms of heart failure
Kidney problems
Stiff neck
Liver disease
Dark urine
Severe abdominal pain
Yellowing of eyes and skin
Allergic reactions
IMPORTANT NOTE: The above information is intended to increase awareness of health information and does not suggest treatment or diagnosis. This information is not a substitute for individual medical attention and should not be construed to indicate that use of the drug is safe, appropriate, or effective for you. See your health care professional for medical advice and treatment.
Product Code : 1770