Description
Sanctura Uses and Indications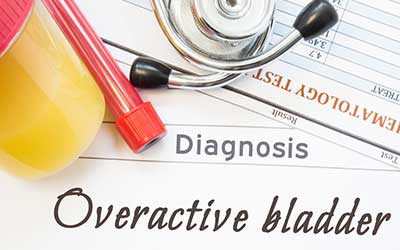 Chemical Name: TROSPIUM (TROSE-pee-um)
Sanctura generic is used to help treat overactive bladder. It works by allowing the muscles in the bladder to become relaxed and this improves your capacity to control your urination.
This drug also helps in reducing the leakage of urine and the feeling that one might experience of wanting to urinate right away with frequent trips to the bathroom.
Sactura generic is also known as Trospium and belongs to a class of drugs called antispasmodics. These drugs are also known as antimuscarinic.
You can purchase Trospium 20mg from Canada Pharmacy at the best price.
Directions
This medication is to be taken orally. It can be taken twice a day and at least an hour before a meal. Make sure to take this medication on an empty stomach.
The dosage of this drug depends on the severity of your medical condition and your response to treatment. Do not increase the prescribed dose without your physician's approval.
Use this drug regularly to get more benefits. Make sure to take this drug at the same time every day. Do not stop using this drug without consulting your doctor and also do not overuse this drug either.
Ingredients
The ingredients in Sanctura generic are:
Sucrose
Wheat starch
Microcrystalline cellulose
Talc
Lactose monohydrate
Calcium carbonate
Titanium dioxide
Stearic acid
Croscarmellose sodium
Cautions
Do let your physician know about the medical treatments and medicines you are using.
Let your doctor know if you have any allergies before using it.
Tell your doctor about the medical history of the family and your medical history.
This drug can cause you to be dizzy and drowsy, so avoid any activities that require you to stay alert.
This medication may also make you sweat less and make it more likely to get a heat stroke; avoid activities that can cause you to overheat.
Side Effects
Some common side effects from this drug include:
Constipation
Stomach upset
Dry eyes
Drowsiness
Blurred vision
Dry mouth
Keep in mind that your doctor has prescribed you this medication because its benefits to you are greater than the risk of side effects. Many people who use this medication do not have serious side effects.
However, if you undergo any serious side effects as mentioned below, then notify your doctor immediately.
Eye pain
Difficulty urinating
Fast heartbeat
Mental or mood changes
Allergic reaction
Trouble breathing
IMPORTANT NOTE: The above information is intended to increase awareness of health information and does not suggest treatment or diagnosis. This information is not a substitute for individual medical attention and should not be construed to indicate that use of the drug is safe, appropriate, or effective for you. See your health care professional for medical advice and treatment.
Product Code : 9460