Description
What is Sulindac used for?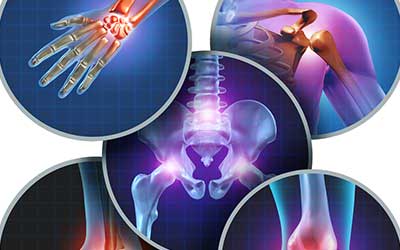 Sulindac medication is used for the treatment of redness, swelling, pain, and inflammation from ankylosing spondylitis, arthritis, and temporary shoulder or joint pain. Sulindac 200 mg tablet is recognized as a non-steroidal anti-inflammatory drug (NSAID).
Sulindac medication is used for the treatment of:
Osteoarthritis
Arthritis of the spine
Rheumatoid arthritis
Gouty arthritis
Ankylosing spondylitis
Chronic gout symptoms
Chronic shoulder pain (shoulder bursitis)
You can purchase Sulindac medication online from Canada Pharmacy at the best price.
Directions
This information is specifically for Sulindac 200 mg tablet.
You may consume Sulindac 200 capsules exactly as it is recommended by your medical consultant. Do not increase or decrease the quantity of Sulindac medication without the approval of your doctor. Do not take Sulindac 200 mg for a longer or a shorter period than recommended. For further guidance, read the prescription label provided with the medicine.
Take Sulindac 200 capsules orally, twice every day. It is recommended to take Sulindac 200 mg tablet with a glass of water. Avoid lying down for a minimum of 10 minutes after you have consumed Sulindac. You are recommended to take the medicine with meals, after having food or with antacids in order to prevent an upset stomach.
Take Sulindac 200 mg tablet consistently for 1 to 2 weeks to see desired results.
Ingredients
Each Sulindac 200 mg tablet contains:
Active ingredient:
Inactive ingredients:
Cellulose
Magnesium stearate
Starch
Cautions
Before you consume Sulindac medication, it is important to inform your physician if you have any other medical issues and are taking drugs for them. This medicine might be harmful to the people with the following conditions:
High blood pressure
History of stomach bleeding and ulcers
History or current heart diseases
History of hives, asthma, or allergy to non-steroidal anti-inflammatory drugs (NSAIDs)
Under the age of 18 years old
If you are pregnant or wanting to get pregnant, discuss the threats and benefits of Sulindac medication with your doctor before taking it. You may also want to talk to your doctor if you are breastfeeding as your baby may have to face the adverse reactions to the medicine.
Side Effects
Some of the adverse reactions of Sulindac medication are:
Headache
Dizziness
Diarrhea
Constipation
Heartburn
Stomach aches
Nausea
Rashes
Chest pain and tightness
Extreme sweating
Arm pain
Fatigue
Breathing issues
Indigestion
Inaudible or unclear speech
Blood in stools
Vomiting blood
Dark stools
Skin rashes and blisters
Itching
Liver issues
Asthma attacks
IMPORTANT NOTE: The above information is intended to increase awareness of health information and does not suggest treatment or diagnosis. This information is not a substitute for individual medical attention and should not be construed to indicate that use of the drug is safe, appropriate, or effective for you. See your health care professional for medical advice and treatment.
Product Code : 1819