Description
Tofranil Tablets Uses and Indications: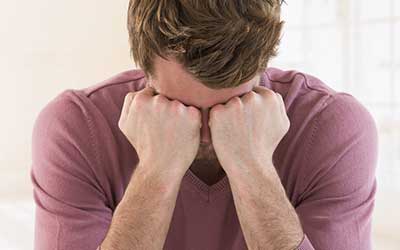 Tofranil belongs to the group of drugs called tricyclic antidepressants. It is used in the treatment of depression. In addition, it is also used in children 6 years of age or older to treat night-time bed wetting (enuresis). When depression is treated with Imipramine tablets, it helps the patient by improving his mood, sleep, appetite, and energy level. It also assists in restoring interest in daily life. It achieves these results by restoring the balance of neurotransmitters of the brain like norepinephrine. In cases of bed wetting, Tofranil acts by blocking the effect of specific natural substances, namely, acetylcholine, on the urinary bladder. But generally, Tofranil for anxiety controlling purposes has been very effective.
Tofranil can be easily purchased from Canada Pharmacy. You can have it delivered right to your doorstep.
Directions
Tofranil is taken orally, with or without food. Its usual dosage is 1-4 tablets daily or as prescribed by your doctor. The dose is based on your medical condition and response to therapy. An entire dosage of Tofranil may be given at bedtime if daytime drowsiness occurs.
In children, the dose is adjusted according to body weight. Imipramine should be given 1 hour before bedtime. In case of bed wetting earlier in the night, separate doses, one in the afternoon and one at bedtime may be given.
Do not increase, alter, or stop the medication without consulting your doctor. It may take 3 weeks for the medication to become fully effective.
Ingredients
Active ingredient (comes in 3 strengths):
Imipramine HCl 10mg
Imipramine HCl 25mg
Imipramine HCl 50mg
Cautions
Do not use Tofranil if you have;
Heart disease
Mental illnesses like bipolar diseases, schizophrenia
Kidney or liver disease
Stroke, seizures
Narrow angle glaucoma
Overactive thyroid
Adrenal gland tumor (pheochromocytoma)
Problem with urination
Diabetes
Pregnancy
Breastfeeding
Side Effects
Immediately consult your doctor if you experience:
Faintness
Panic, hostility, impulsiveness
New or worsening chest pain, pounding heartbeats
Sudden numbness
Problems with vision, hearing, speech, or balance
Confusion, hallucinations, unusual thoughts or behavior
Painful or difficult urination
Seizure
Tingly feeling, weakness, lack of coordination
Dry mouth, nausea, vomiting, constipation, diarrhea
Breast swelling (in men or women)
Decreased sex drive, impotence, difficulty having an orgasm
IMPORTANT NOTE: The above information is intended to increase awareness of health information and does not suggest treatment or diagnosis. This information is not a substitute for individual medical attention and should not be construed to indicate that use of the drug is safe, appropriate, or effective for you. See your health care professional for medical advice and treatment.
Product Code : 1856