Description
What is Urso used for?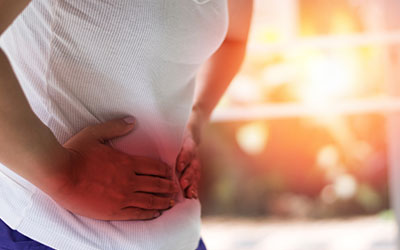 Chemical Name: URSODIOL (ER-soe-dye-ole)
Ursodiol tablets are used in the treatment of gallstone disease. It is taken orally to dissolve the gallstones. It is also used to prevent gallstones from forming in obese patients who are losing weight rapidly and to treat a certain type of liver disease.
Ursodiol generic is also available at Canada Pharmacy. To Buy Urso visit Canada Pharmacy now to get it at best rates.
Directions
You should take this medicine exactly as it was prescribed by your doctor. Your dosage will be based on the severity of your condition and how your body responds to the treatment. Make sure never to alter the dosage without consultation. Store at room temperature; away from light and moisture.
Ursodiol 300 mg and 500 mg both are available. You can Buy Urso 500mg from Canada Pharmacy.
Ingredients
The active ingredient in Urso tablets is Ursodiol.
The inactive ingredients include microcrystalline cellulose, povidone, sodium starch glycolate, magnesium stearate, ethylcellulose, dibutyl sebacate, carnauba wax, hydroxypropyl methylcellulose, PEG 3350, PEG 8000, cetyl alcohol, sodium lauryl sulfate and hydrogen peroxide.
Visit Canada Pharmacy now to buy Ursodiol.
Cautions
Always inform your physician if you're allergic to any of the ingredients of the medicine, your medical history, and the list of all other medicines that you are taking to avoid adverse reactions. Urso may make you feel dizzy; hence, avoid all such activities that require your attentiveness such as driving, operating machinery, etc. Also, limit the consumption of alcohol. Consult your doctor if you're nursing or are pregnant.
In case of an overdose, get immediate medical help. If you miss a dose, take it as soon as you remember. However, if it is time for your next dose then skip the missed dose. Never take double doses together.
Side Effects
Side effects that may occur while taking this medication include:
Back pain
Body aches or pain
Congestion
Constipation
Cough producing mucus
Diarrhea
Difficulty in breathing
Dryness or soreness of throat
Ear congestion
General feeling of discomfort or illness
Hair loss
Headache
Heartburn
Loss of appetite
Loss of voice
Muscle aches and pains
Muscle or bone pain
Muscle stiffness
Nasal congestion
Nausea
Pain, swelling or redness in joints
Runny nose
Shivering
Sneezing
Voice changes
IMPORTANT NOTE: The above information is intended to increase awareness of health information and does not suggest treatment or diagnosis. This information is not a substitute for individual medical attention and should not be construed to indicate that use of the drug is safe, appropriate, or effective for you. See your health care professional for medical advice and treatment.
Product Code : 1883