Description
Precose Uses and indications: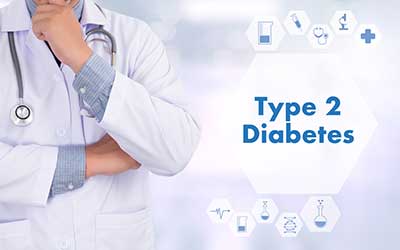 Chemical Name Acarbose (AY-car-bose)
Precose (Acarbose)
Precose medication is used control blood sugar levels in people with diabetes type 2. It is usually used along with a properly maintained diet and exercise. A controlled blood sugar level is vital for the proper functioning of the body and prevents problems such as kidney damage, loss of limbs, blindness, and sexual function issues that are caused due to high blood sugar. It may also help prevent heart failure and stroke. Precose 100 mg works by slowing down the breakdown and absorption of carbohydrates in the intestine. This helps prevent the sudden spike in blood sugar levels after a meal.
You can order Precose online at Canada Pharmacy and enjoy high-quality medicines delivered right to your doorstep! The shipping is hassle free and all of your ordering information remains safe, too.
Directions
This medication needs to be taken orally with the first bite of a meal. The usual dose of this drug is about thrice, daily. Take the medication regularly for the best results.
Ingredients
Precose medication is available as acarbose 25 mg, acarbose 50 mg, and acarbose 100 mg tablets.
It also contains other ingredients such as starch, microcrystalline cellulose, magnesium stearate, and colloidal silicon dioxide.
Cautions
All medications need to be taken by the doctor's recommendation. Do not alter doses or skip doses.
Low blood sugar levels can cause weakness and dizziness, do not drive or operate machinery until fully alert.
Limit alcohol consumption when using Precose as alcohol can further lower blood sugar levels, increasing the risk of side effects.
Do not take digestive enzymes while using this drug as digestive enzymes may reduce the ability of the body to absorb the medicine, making it less efficient.
Not to be used by pregnant women without a doctor's recommendation. Pregnancy may worsen or cause complications in diabetes.
A breastfeeding mother should only use Precose if prescribed by the doctor.
Side Effects
A few side effects are associated with the use of Precose. These side effects are mentioned below:
Nausea
Upset stomach
Gas
Bloating
Skin rash or itching
Diarrhea
Consult a doctor at once if any of these signs aggravate.
IMPORTANT NOTE: The above information is intended to increase awareness of health information and does not suggest treatment or diagnosis. This information is not a substitute for individual medical attention and should not be construed to indicate that use of the drug is safe, appropriate, or effective for you. See your health care professional for medical advice and treatment.
Product Code : 1731