Description
Premarin Cream (Conjugated Estrogens)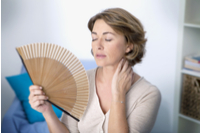 Chemical Name: Conjugated Estrogens (ess-troe-jenz)
Premarin Cream (Conjugated Estrogens)
Premarin Cream is a female hormone belonging to the class of drugs known as estrogen replacement therapy. It is used to manage vaginal symptoms of menopause such as itching, burning, vaginal dryness, difficulty in urination, pain during sex, etc. All of these symptoms are caused due to the low production of estrogen by the female body. Premarin cream works by providing locally-acting estrogen when applied to or inside the vagina.
You can purchase Premarin cream online from Canada Pharmacy and enjoy high-quality products at reasonable rates. You can also get the medicines delivered right to your doorstep without facing any kind of shipping hassle.
Directions
Make sure the vagina is clean before using this medicine. The applicator needs to be filled with the medication before being inserted high up in the vagina and pressing down on the plunger to release the medication. Wash the application with soap and water after each use, do not boil or use hot water.
Ingredients
Premarin vaginal cream contains 0.625 mg of conjugated estrogens CSD. 
It also contains inactive ingredients such as:
Cetyl alcohol
Cetyl esters wax
Glycerin
Glyceryl monostearate
Methyl stearate
Mineral oil
Phenyl ethyl alcohol
Propyl glycol monostearate
Sodium lauryl sulfate
Water purified,
White wax.
It is Gluten, paraben, sugar, sulfite, and tartrazine-free.
Cautions
Do not smoke when using Premarin cream as it increases the risk of blood clot, heart stroke, heart failure, high blood pressure, etc. especially in women above the age of 35.
Premarin cream is not suitable for use by pregnant
Conjugated estrogen cream may reduce the quantity as well as the quality of breast milk.
Conjugated estrogen cramps usually contain mineral oil which may weaken rubber products such as condoms, diaphragms or cervical caps.
May worsen fibroids, seek medical help at once if you feel sudden severe pain.
May increase sensitivity to the sun. So, limit time out in the sun and tanning booths.
Side Effects
Possible side effects of this medication include:
Tingling feeling or itching in the vagina
A headache
Pelvic pain
Breast pain
Abdominal pain
Back pain
Warmth or redness in the vagina
Changes in menstrual cycle
IMPORTANT NOTE: The above information is intended to increase awareness of health information and does not suggest treatment or diagnosis. This information is not a substitute for individual medical attention and should not be construed to indicate that use of the drug is safe, appropriate, or effective for you. See your health care professional for medical advice and treatment.
Product Code : 1734