Description
What symptoms does Zantac help?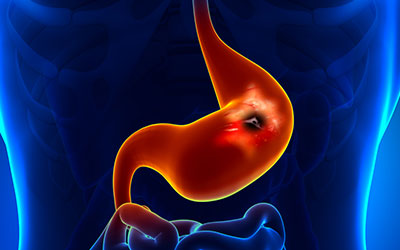 Chemical Name: RANITIDINE (ra-NIT-ti-deen)
The main ingredient of this medicine, Ranitidine, is from the drug family of H2 blockers. The main function of this ingredient is to reduce the amount of acid that is produced by your stomach. By reducing this excess acid development in your stomach, this particular medicine prevents an individual from suffering from stomach ache, heartburn, persistent cough and other such problems.
Apart from this, this particular medicine is also taken by individuals who are using it as a treatment for ulcers that develop in your stomach or intestines. Zantac is also used as a treatment medicine for throat and esophagus issues. It also prevents the ulcers from developing again after they have healed.
Zantac tablet is available as Zantac 150mg. You can purchase it online from Canada Pharmacy and get them delivered to your doorstep.
Directions
Zantac 150 should be taken as it has been prescribed to you by your doctor. You can consume this medicine either with your meals or without your meals. Moreover, this tablet has to be taken orally.
Generally, this particular medicine is to be taken one to two times every day. However, according to your condition, the dosage of Zantac tablet can go as high as 4 times in a day. If you are taking Zantac 150mg one time each day, it is recommended that you take it either before sleeping or after dinner.
Ingredients
The active ingredient found in this medicine is Ranitidine.
Cautions
Inform your doctor:
If you are allergic to Zantac or any of its ingredients.
If you have any other allergies.
Your medical past.
If you are pregnant or a breastfeeding mother.
Of stomach issues, chest pain, heartburn, wheezing, sweating and lung diseases, like asthma.
Cautions not listed may also exist.
Side Effects
Headache
Constipated stomach
Diarrhea
Blurry vision
Mood swings
Agitation
Depression
Enlarged breasts
Stomach ache
Abdominal pain
Dark urine
Yellow skin and eyes indicating jaundice
Sore throat
Fever
Chills
Hallucinations
Rash
Swelling of either the face, tongue or the throat
Difficulty breathing
Extreme dizziness
Side effects not listed here may also exist. In case you experience any adverse effects, immediately contact your doctor.
IMPORTANT NOTE: The above information is intended to increase awareness of health information and does not suggest treatment or diagnosis. This information is not a substitute for individual medical attention and should not be construed to indicate that use of the drug is safe, appropriate, or effective for you. See your health care professional for medical advice and treatment.
Product Code : 1912